Bundle and presentation
Even though this is a budget board, ABIT's packaging is rarely anything other than excellent.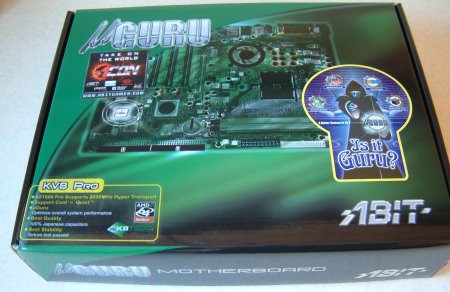 Tipping the scales at a smidge over 2kg, ABIT's KV8 Pro package isn't conducive to Special Delivery. Quite importantly, the box cover doesn't make any mention of locked buses or chipset-specific overclocking-friendly options.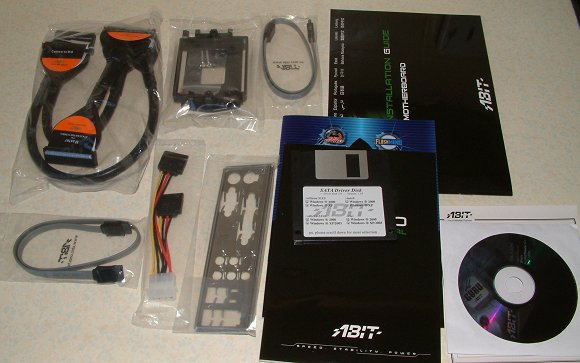 The bundle's comprehensive for a budget board. The manual is typical ABIT, that is, written in good English, covers most points that a novice would raise, and provides good reference for troubleshooting. There's also a separate manual that delineates just what µGuru is and how it works. Oddly, the retention bracket wasn't pre-attached to the socket, as you can see it in the shot above. Rounded cables are a nice touch for a £70 board, as is an easy-to-understand installation guide and twin SATA cables.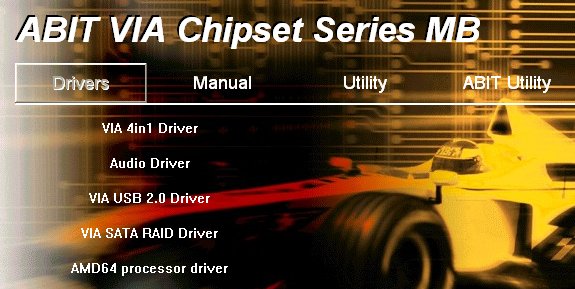 A bizarre trait of the board is to run an AMD Athlon 64 Model 3400+ processor at 1.8GHz. The speed was identified via CPU-Z. We explicitly state each board's exact driven clock and overall running speed, so seeing ~1800MHz was a shock. The AMD64 processor driver had to be installed and the machine rebooted before the expected 2200MHz was shown. It's not just a speed reporting bug, as benchmarks conducted at 1800MHz were significantly slower, just as you would expect them to be. Also, the GUI lacked VIA's GigaBit Ethernet driver. It was easily accessible when the CD was viewed through explorer, though. ABIT also includes its second-generation µGuru software, DX9, a manual in pdf form, an OS-based flashing utility, and LoFormat.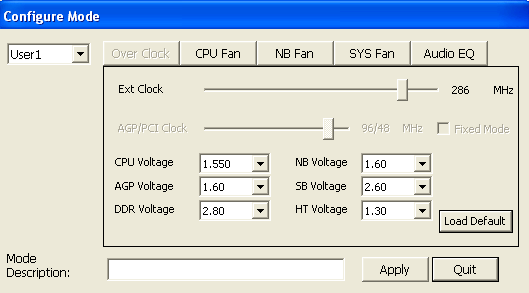 Notice how OCGuru corroborates our thoughts that ABIT has somehow forgotten to add in a working AGP/PCI lock. There's an option for fixed mode, but, as you can clearly see, it's greyed out. We hope ABIT releases a BIOS that adds in this feature, and does so very quickly.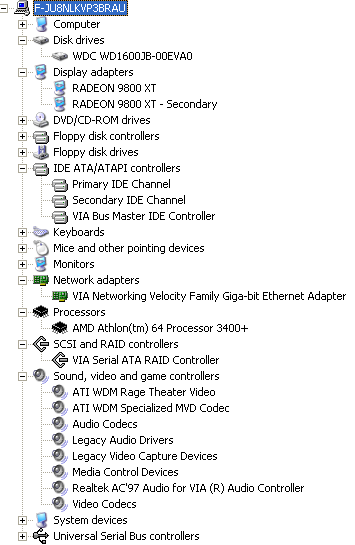 Other than that, it's an impressive lineup of features for £70.