Ports, features and bundle
Ports, features and bundle
Before we look at the bundle, let's continue examining the board and see what ports and features we're presented with.

Noteworthy items include the VGA connector for the onboard Radeon X300-based Xpress 200 graphics, along with the FireWire400 connector, four USB2.0 ports, an RJ-45 port and three audio jacks for the board's 6-channel sound. It'd have been nice to have seen DVI; is it too much to ask of a budget board?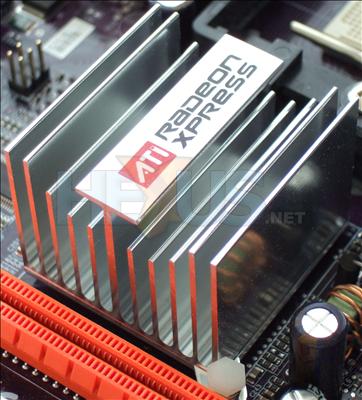 In the RS482 northbridge resides the Xpress 200's integrated graphics chipset, amongst other things. It can allocate up to 256MiB of framebuffer via HyperMemory, allowing it to treat system RAM as its own, thanks to PCIe. It comes clocked at 301MHz core and 500MHz memory.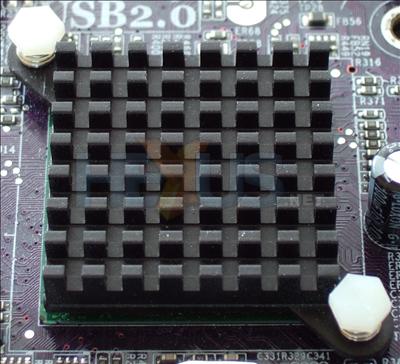 The SB400 southbridge ain't gonna get too hot, evident from its relatively small passive heatsink. The sundries hang off this, including the USB2.0 connections and audio support.
Bundle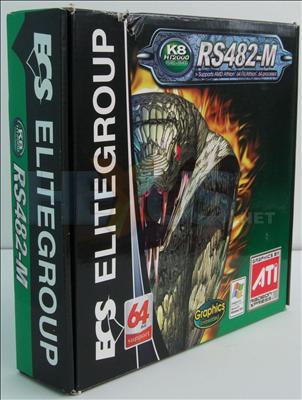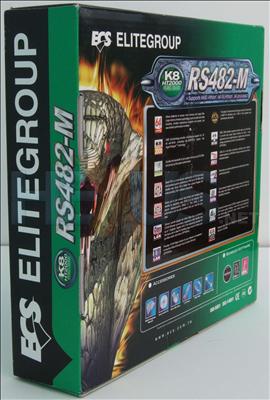 Don't buy this board if you have a phobia of snakes. Only joking.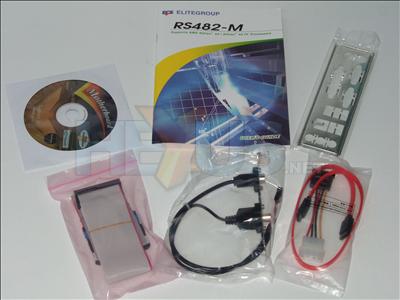 In the bundle we found a manual, driver disc, I/O shield, a SATA data and a SATA power cable, TV-Out bracket, and floppy disk & IDE ribbon cables.
It's good to see the TV-Out bracket provided. With its onboard graphics this uATX board could be a candidate for a media centre PC, making its TV-Out capabilities all the more important. Other than that, not exactly a gift basket of a bundle. The board supports SATA RAID, but doesn't bundle enough data cables to allow you to use it.