ASUS P8Z68-V PRO motherboard
The commonality of Z68 and P67/H67 dictates that motherboard partners should make an easy transition to the new chipset. ASUS is doing just that with its mid-pack P8Z68-V PRO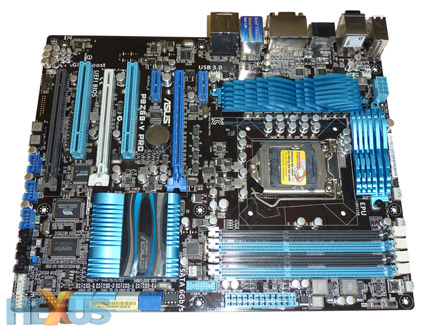 As with most recent ASUS boards, layout is good. Unsurprisingly, the board bears a close resemblance to the P67 model of the same ilk.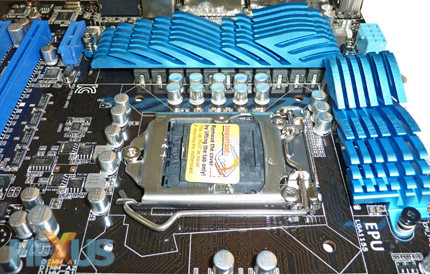 The basic heatsinks are in close proximity to the CPU exclusion zone and, as noted before, installing a reference Core i5 2500K cooler entails a little finger dexterity on the top-right side.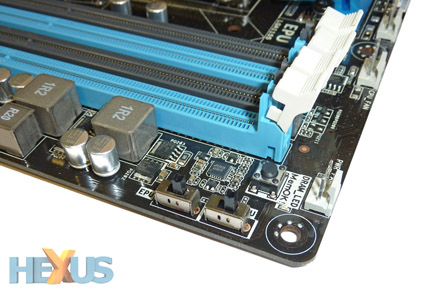 Four fan-headers - two four-pin, two three-pin - line the upper side alongside the energy-saving TPU and EPU hardware switches. Everything is well out of the way of the four DIMM slots that support DDR3-2,133 memory.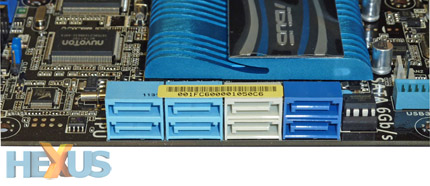 The Z68 chipset's SATA arrangement is the same as a P67's PRO's. The two dark-blue ports are run off a Marvell controller. Just to the right is a board-mounted header that provides connectivity to two USB 3.0 ports, powered on this model by an ASMedia controller.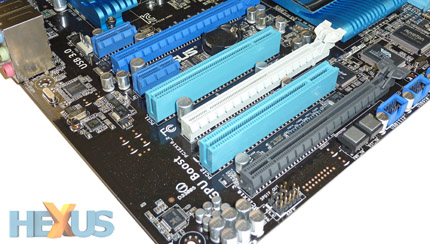 As the Z68 doesn't add in further lanes for the PCIe slots, the topmost PCIe 2.0 x16 slot grabs all the lanes when running one graphics card. Add a second (to the white-coloured slot) and the board bifurcates the lanes to eight each. Throw in a third card, to the black-coloured slot at the bottom, and it can run at x4, though it shares bandwidth with the two PCIe x1 slots, meaning it drops to x1 if either of the two shorter slots are in use.
But the nature of PCIe slots means that any card or peripheral with a lower lane requirement can be run in any slot, so we're thinking of dual graphics and an OCZ Revo SSD, for example.
We're fans of the onboard power and reset buttons, shown at the bottom of the above picture, by the way.

But here is one aspect where the Z68 PRO is different. Not all Z68 boards provide video outputs for the CPU's graphics component, though ASUS does here via single-link DVI, HDMI, and VGA, flanked by six USB 2.0 and two USB 3.0 ports.
eSATA is provided by way of a JMicron controller and a Bluetooth module sits at the top of the red-coloured USB 2.0 ports. We like the fact that ASUS provides both optical and S/PDIF outputs for the Realtek ALC892 codec.