Introduction
Gaming laptops are considered a strange breed by some. Never as pretty as regular laptops or Ultrabooks, they tend to be big, bulky and expensive, but make up for those shortcomings with benchmark-busting performance.
And sure, we've seen some sexier gaming laptops in recent years, but for the die-hard enthusiasts, you could argue that the perfect gaming laptop is one that's massive, unwieldy, lavishly priced and outfitted with enough firepower to make the Death Star seem antiquated. Step forward the MSI GT80 Titan SLI.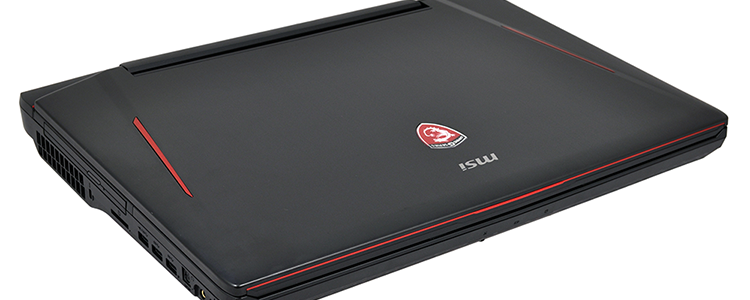 Designed specifically for those who believe more is better, the GT80 Titan SLI is MSI's flagship 18.4in gaming laptop and one of epic proportions. Size? A rucksack-stressing 456mm x 330mm x 49mm. Weight? A back-breaking 4.5kg. Price? A wallet-busting £3,499.
It's insane, and having become accustomed to my own svelte Ultrabook, I struggle to get my head around the sheer scale of this thing. The GT80 Titan SLI is too big to function as a portable laptop, surely? And if it's a desktop replacement you're after, you could put together a more powerful system together for less money, and let's face it, lugging around a mini-ITX gaming rig wouldn't be that much more inconvenient than travelling with a laptop as gargantuan as this.
To even contemplate the GT80 Titan SLI, you have to be sure you want a big gaming laptop, you have to be sure you want the maximum amount of performance in a technically portable form factor, and you have to be sure you're willing to spend big bucks. If you fit that niche criteria, you've come to the right place.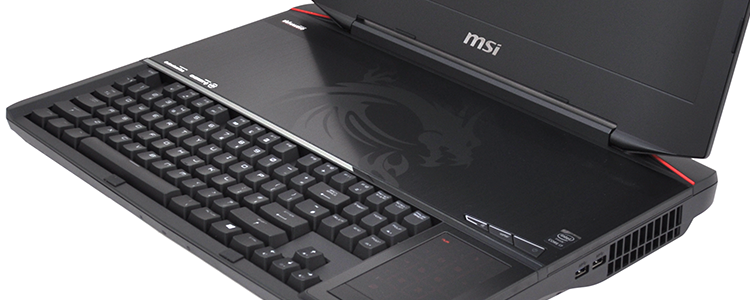 First, consider the specification. Inside the belly of this beast, MSI has shoehorned a quad-core, hyper-threaded Intel Core i7-4980HQ processor capable of hitting up to 4.0GHz and outfitted with integrated Iris Pro 5200 graphics. The CPU is joined by a full 32GB of DDR3-1600 memory (4x8GB), and dedicated graphics come courtesy of not one, but two, GeForce GTX 980M GPUs configured in SLI.
These headline components are augmented by a large, 18.4in display, a quartet of 256GB Toshiba M.2 SSDs in a RAID 0 configuration, a 1TB 2.5in hard disk for further storage, a Blu-ray writer, Killer Wireless AC and Killer Gigabit Ethernet. I/O ports include five USB 3.0, SPDIF, mic-in and headphone-out, an SD card reader, HDMI, two Mini-DisplayPorts and a connector for the bundled 330W power supply, which in keeping with the laptop is massive.
And why stop at that? Wanting to try something a little different, MSI has dealt the GT80 Titan SLI a trump card by making it the world's first gaming laptop outfitted with a backlit mechanical keyboard. Developed in collaboration with SteelSeries and using Cherry MX switches, the keyboard sits close to the laptop's front edge to allow for all the hardware elsewhere. This configuration not only looks weird, it also results in the lack of a traditional trackpad.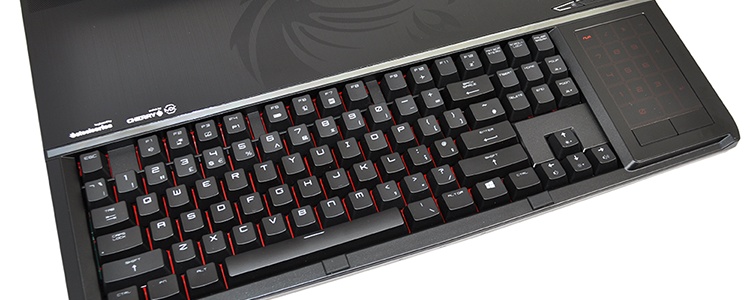 It's a juggling act between all the various components, and to make it all work, the tall-but-slim trackpad has been moved to the right of the keyboard and doubles as a numpad when numlock is engaged - hit the button and the key icons are illuminated.
Do the input devices work well in practise? Actually, they kind of do. If you like mechanical keyboards, you'll feel right at home with the precise actuation and tactile feel. A cushioned palm rest is included in the bundle for comfort - and it is needed given the keyboard's on-the-edge positioning - and the backlight is plenty bright.
The keyboard's a success, but the trackpad less so. It's a clever way of handling both the trackpad and numpad functions, however it doesn't excel at either - the panel feels a little narrow when used as a trackpad, and the absence of tactile feedback makes it an awkward numpad; bashing calculations into it just doesn't feel right.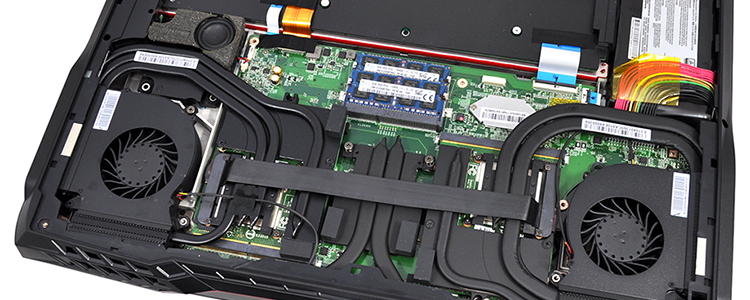 Opening up the base of the largely plastic chassis reveals a sprawling cooling configuration. A total of eight heatpipes are used to cool the three processors (CPU, GPU, GPU), and two fans are on hand to exhaust hot air. As you might imagine, these can get noisy when the hardware is put under load, though, you didn't expect the GT80 Titan SLI to be silent, did you?
We can also see a small 75Wh battery and the laptop's base does look surprisingly sparse, so where are all the other components? Well, the big space above the keyboard isn't just for serving tea and biscuits. With the screws unfastened, flip the laptop over and the section emblazoned with the dragon logo slides off to reveal the other two DIMM slots, all four M.2 slots, the 2.5in storage bay as well as the slim optical bay.
You also get a look at the Dynaudio 4.1 sound system, which delivers an audio experience you wouldn't normally expect from a laptop. There's a surprising amount of power on offer, and a good amount of bass, too. The sound is thoroughly enjoyable when gaming or watching a movie, and the GT80 Titan SLI's audio output is among the best we've ever heard on a laptop PC.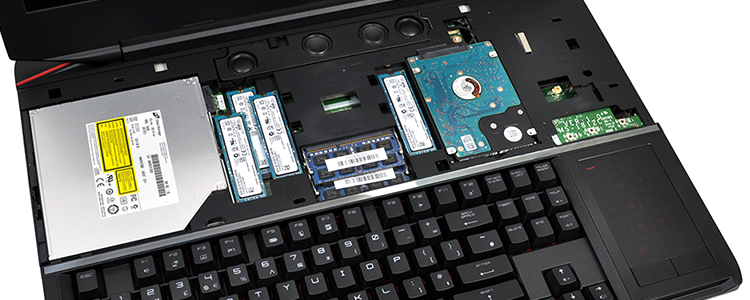 There's lots to like, but when you consider the £3,500 asking price, the GT80 Titan SLI needs to be pretty darn close to perfect, and it isn't. It's worth reiterating size and weight - this isn't a laptop you'll be using on your lap - the trackpad isn't ideal, fan noise is an issue, the plastic build quality doesn't reflect the cost, and then there's the 18.4in display.
For a model as grandiose as this, you'd be forgiven for expecting an ultra-high-res 4K panel. That isn't the case, as MSI has opted for a 1080p IPS screen. Identified as model number SDC4C48, the 18.4in display has previously featured in Dell Alienware systems and does a good job of delivering full-HD visuals. The matte finish takes glare out of the equation and viewing angles are very forgiving, but at this price we would have preferred more on-screen pixels.
There are one or two other caveats, too. Due to the SLI implementation, the laptop isn't able to switch dynamically between Intel IGP and Nvidia GPUs to help preserve battery life - you can toggle between them, but doing so requires a full system reboot. And if you're adverse to pre-loaded software, you'll be disappointed to hear that the GT80 Titan SLI comes equipped with Norton Internet Security and sprinkling of apps. Nothing overly problematic, but we're of the opinion that flagship systems in particular should ship with a nice, clean install of Windows.
Performance however is the GT80 Titan SLI's true speciality, so let's fire up the benchmarks, shall we?