Benchmarks and thoughts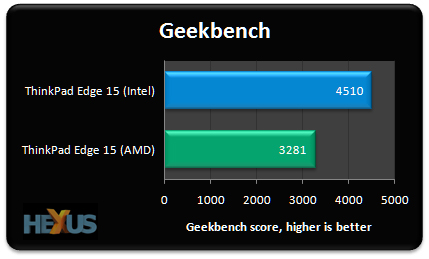 Both notebook configurations have 4GB of DDR3 memory, but the 2.26GHz hyper-threaded Core i5 processor starts by opening up a sizeable 37 per cent performance lead over the 1.8GHz Phenom II P820.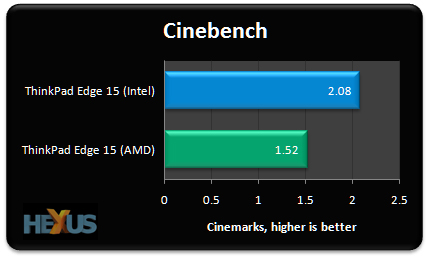 Putting all processor cores to the test, Cinebench supports the Geekbench results.
The three physical cores of the Phenom II are useful, but the quad-thread-capable Core i5 retains a 37 per cent margin.
There's no questioning which is the more potent CPU, but what about the accompanying GPU?
History intimates that AMD's RV620-based Radeon HD 4250 IGP is going to be the pick of the two. After all, Intel's integrated solutions have had a tendency to deliver lacklustre results, haven't they?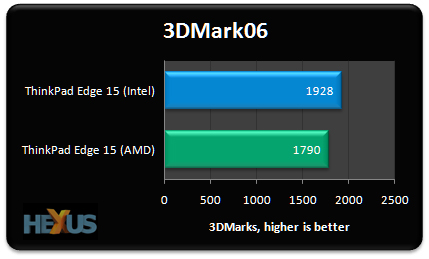 Surprised? Intel's revamped HD graphics have the edge in 3DMark06, but there's little to choose between the competing solutions; both feature a base frequency of 500MHz, both supply HDMI and VGA outputs, and both offer video hardware acceleration through Intel's CVT HD and AMD's UVD2.
Ideal for notebook use, with high-def multimedia content handled with ease.
Don't expect to do much gaming, though. Neither IGP is DirectX 11 capable, and in order to minimise power consumption, both graphics cores are clocked far lower than their desktop equivalents. Modern titles such as DiRT II simply don't run smoothly, even at the lowest available detail settings.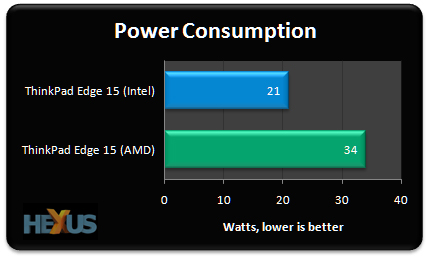 The TDP of the AMD Phenom II processor may be 10W lower than that of the Intel competition, but it's important to remember that the latter includes a graphics core built directly into the chip.
Looking at the platforms as a whole, the Intel Core i5 system is clearly more efficient when playing back a 720p video.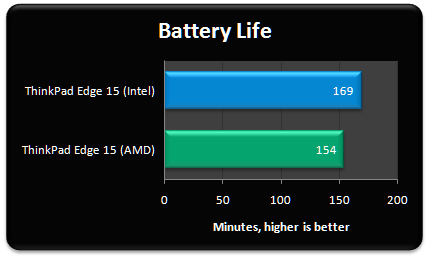 A sizeable gap in power efficiency suggests the inevitable; when configured with an Intel Core i5 processor, the Lenovo ThinkPad Edge offers better all-round performance and yet manages to keep going some 10 per cent longer.
Neither system manages to deliver outstanding battery life, but at just over two-and-a-half hours, the AMD-based system in particular falls short of expectations.
Summary
We've put only two competing notebook CPUs head-to-head, but the simple comparison tells us an obvious truth; in the mobile space, AMD continues to play second fiddle to Intel.
The 2010 Danube platform has its merits - performance is more than decent across the board - but Intel's Arrandale is a step ahead on all accounts.
Using our quick case study as an example, if you've £700-odd to spend on a Lenovo ThinkPad Edge 15, the Intel configuration offers all-round superior performance and better battery life.
The Danube and Nile platforms have put AMD back in the mobile game, but the company's unlikely to become truly competitive until it reaches Fusion with 2011's Sabine and Brazos.