Introduction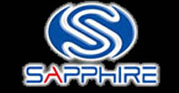 We took a look at AMD's low-to-midrange DX10-supporting graphics cards last week and surmised that they had significant potential at the attractive price-points laid down by the green team and its partners.

Time restrictions imposed upon us by late sampling meant that we couldn't fully test all the facets of Radeon HD 2600 XT and 2400 XT performance in the timeframe provided.

Sapphire dropped off its pre-overclocked Radeon HD 2600 PRO graphics card for scrutiny. We take a look at traditional 3D performance, high-definition video-decode ability and evaluate it against its peers.

Read on to see if it's worthy of extracting £65 from your wallet.