Introduction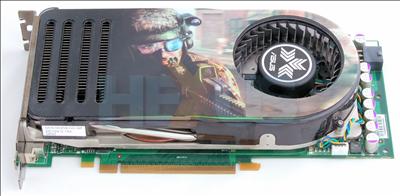 AMD's Radeon HD 2900 XT launch has come and gone. Our opinion was that whilst it was - and is - good technology, late arrival to market and a relatively high initial price - many etailers were charging almost £300 for various partner models - meant that NVIDIA's 8800-series was left largely unscathed. G80 remains a fast, balanced GPU.

Perhaps the bargain G80 is the GeForce 8800 GTS 320. It packs in most of what makes GeForce 8800 GTX good, sensibly lops off processing power in the name of cost, and is available for sub-£200 from all and sundry.

ASUS - purveyor of both NVIDIA and AMD graphics cards - has, naturally, a GeForce 8800 GTS 320 in its ranks. Let's see if the EN8800GTS/HTDP/320 is the finest thus far.