New episode of ATI's All-In-Wonderfuls
In an announcement that's unlikely to surprise anyone, ATI has launched a new member of its All-in-Wonder multimedia graphics cards based on the Radeon X800 XT GPU. The new card will be the first to use ATI's new purple and gold livery, intended to distinguish its multimedia products.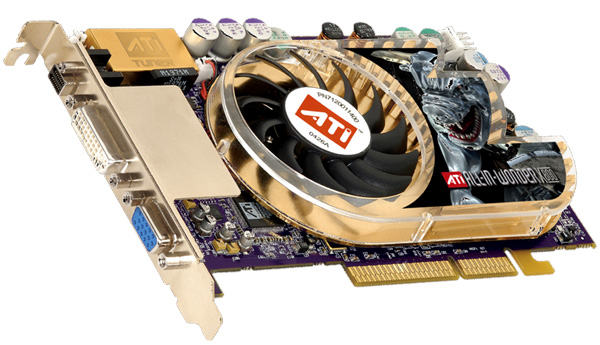 This is also the first card to incorporate ATI's own TV tuner chipset, which still uses Philips-sourced components but is now integrated directly onto the PCB. It's a lot smaller than the outsourced units on previous AIWs, making for a much more streamlined card. ATI has also included FM radio as well as a TV tuner. Radio programming can be paused and time shifted using the FM-ON-DEMAND feature in a similar fashion to TV.

The new AIW will include an updated 'Identity' connector which can be used to attach the new stackable I/O modules. Instead of having to connect everything at once, or have two break-out boxes (one input, one output), ATI now gives you the best of both worlds. You can have only input, only output, or both clipped together. SCART output is also now an option for Europe, plus component output for use with TVs that support the connection.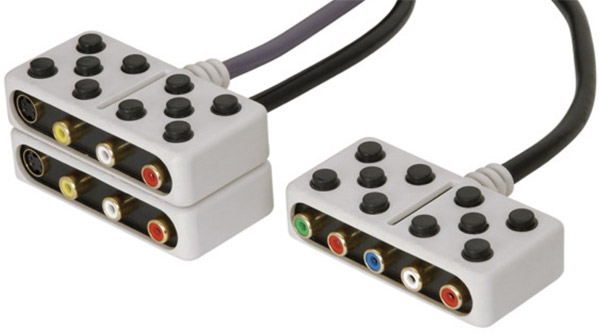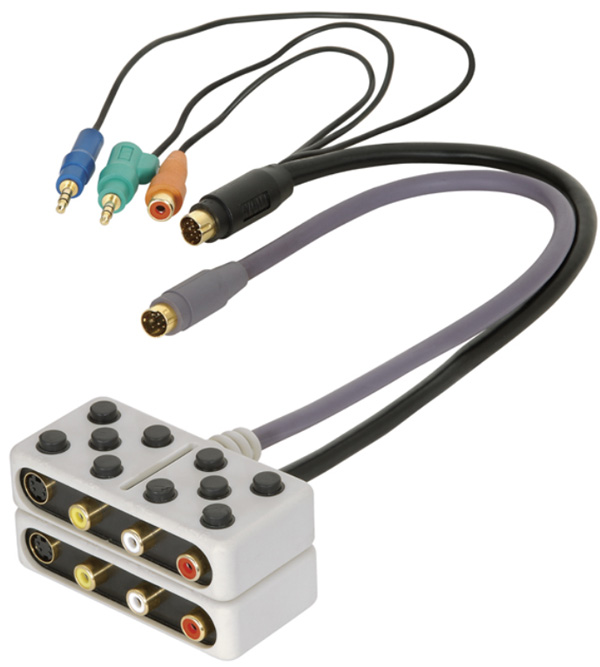 The new Remote Wonder II RF remote control will be included in the bundle, although this depends on the specific OEM package. The RW II has an increased range of 60 feet and better mouse control functions. The package ships with Multimedia Center 9.02, which can also be downloaded for existing Radeon AIW cards. With the launch of the PCI TV Wonder in Europe, MC 9.02 will now support MULTVIEW in the UK, enabling owners of a TV wonder and AIW in one system to record and play back video simultaneously, or watch two programs at once. TVTV is used in Europe to provide EPG (electronic programming guide), but it's Web-based and not built in like Windows XP Media Center Edition's EPG.

In its initial form, the Radeon X800 AIW will be an AGP adapter. It will be available from the usual ATI AIW partners – Sapphire, GeCube, Connect3D, Club3D, Hightech, and TUL (formerly PowerColor). Pricing had not been set at the time of launch.