XFX GeForce 6800 Ultra
XFX, while deviating on the presentation front, don't deviate from the reference cooler with their current generation 6800 Ultra. Whispers reach me of a new cooler for future high-end XFX 6800 products, but for now they just use the reference design.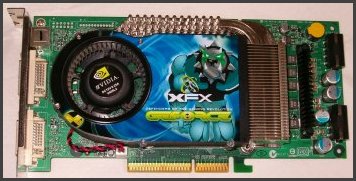 I had grand plans to show you the XFX branding plate in an exclusive 6800 Ultra Extreme review, having received a sample of the plate for that article, but driver jiggling at NVIDIA and the subsequent merging of the Extreme's clocks into retail Ultra products caused the article to be delayed until the new driver hit. Look out for that soon. But you can clearly see it in the above photograph, XFX doing nothing other than swap the NVIDIA reference branding plate for their own.

It's a dual-DVI, dual-Molex design, as you'd rightly expect. XFX don't change anything in that department.

The rear of the board is worth a cursory glance, even though it's no different to the reference design.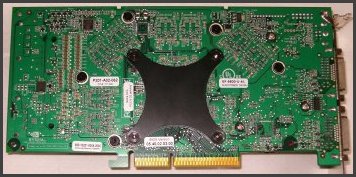 Removing the two-piece heatsink shows the board to have the same underclocked 600MHz Samsung GDDR3 DRAMs as the reference board.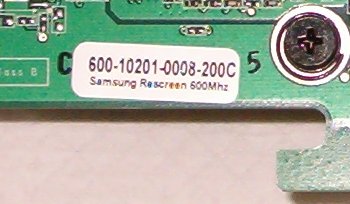 It's standard stuff from top to bottom.