Aliens vs. Predator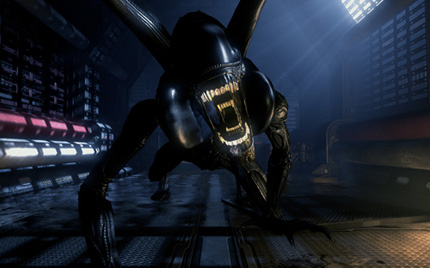 The standalone Aliens vs. Predator benchmark uses DX11 features such as hardware tessellation and advanced shadow sampling to draw and animate everyone's favourite xenomorph.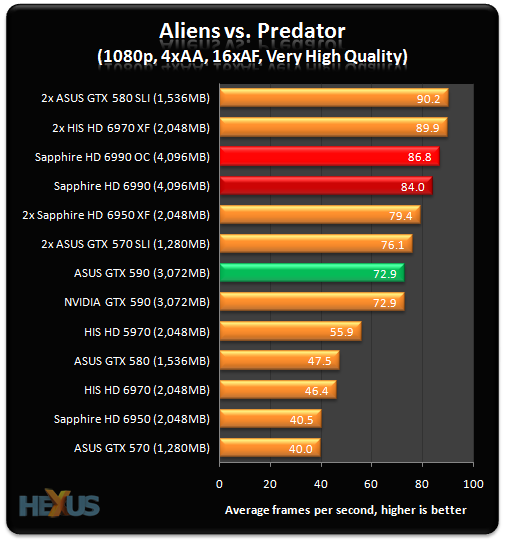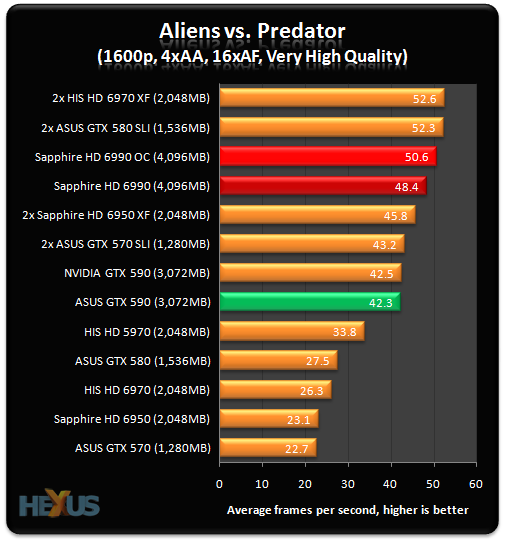 Percentage faster/slower
than ASUS GTX 590
HD 6990 OC
HD 6990
GTX 570 SLI
19.6%
14.4%
2.1%
Judged with the 2,560x1,600 benchmark results, the Radeon HD 6990 is comfortably faster than the GTX 590 here, which continues to benchmark at GTX 570 SLI levels. NVIDIA would need two GTX 580-speed GPUs on this board to beat out AMD's finest.