3DMark11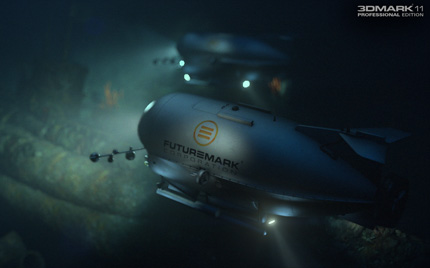 3DMark 11 is the latest version of this hugely popular synthetic benchmark. Making use of DX11 features such as tessellation, compute shaders and multi-threading, it provides modern-day results and is available as a free download.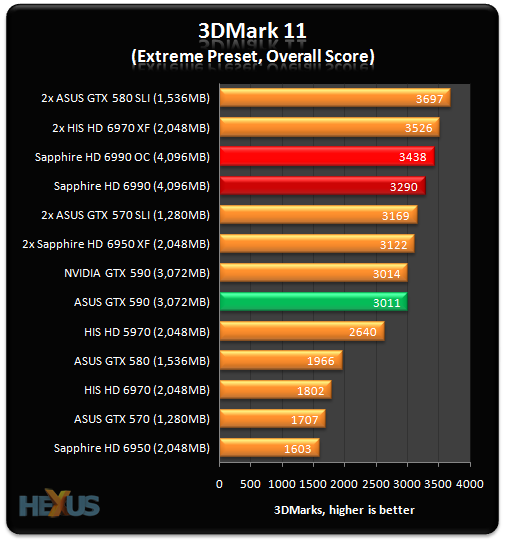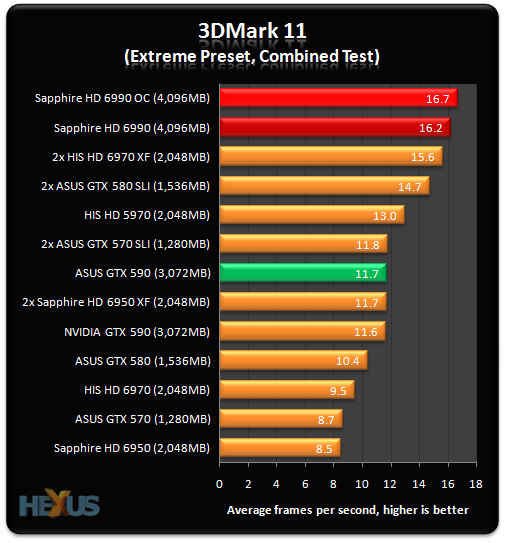 The GeForce GTX 590 3GB - represented here in both ASUS- and NVIDIA-supplied forms - is slower than all other multi-GPU setups. GTX 570 SLI and Radeon HD 6950 CrossFire sneak ahead, while the single-card Radeon HD 6990 is 10 per cent faster.
Hmm, not quite the performance demolition that many were predicting.
Percentage faster/slower
than ASUS GTX 590
HD 6990 OC
HD 6990
GTX 570 SLI
14.2%
9.3%
5.2%
The small table shows the ASUS GTX 590's relative performance when compared to three selected setups. The Radeon HD 6990 OC is 14.2 percent faster, while in stock-clocked mode it's 9.3 percent quicker. Even two GTX 570s are 5.2 percent speedier.