The ASUS ENGT430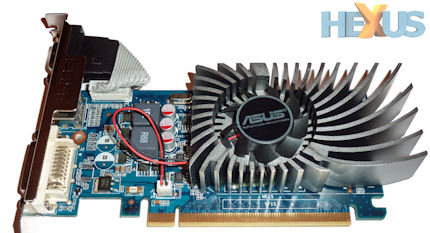 Arriving at retailers with an expected price of £60, the ASUS ENGT430 1,024MB is a half-height card that's ostensibly been designed with smaller chassis in mind. NVIDIA quotes a maximum real-world TDP of 49W for this card, which is considered to be on the low side for a discrete GPU, so we're surprised to see ASUS use active cooling here. Perhaps the company is safeguarding against individuals who intend to cram it into a tiny HTPC enclosure that has little airflow.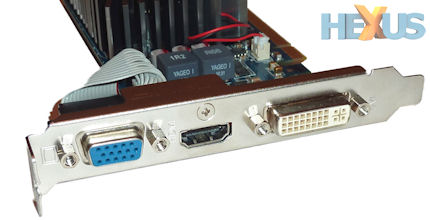 This photograph highlights one failing of the cooler: it's tall enough to require more than a single slot's worth of space inside the chassis. NVIDIA wants these GT 430 cards to be populated in all manner of cases, and while not terminal, a longer, flatter heatsink is a better fit for the ENGT430.

VGA, full-size HDMI and dual-link DVI are standard outputs for the GT 430 GPU. NVIDIA supports the HDMI v1.4 standard that improves upon AMD Radeons' v1.3b by providing the full support for stereoscopic 3D, higher resolutions and an optional Ethernet channel. The most pertinent of these features is 3D support. While the GT 430's a little underpowered to take advantage of it for gaming purposes, the burgeoning3D photography and video playback segments fall right into this GPU's remit.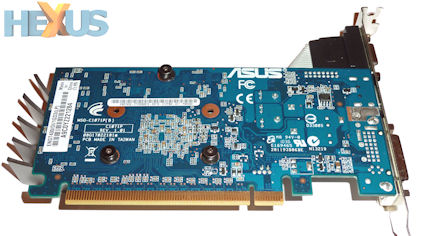 The no-frills card is also packaged with a couple of low-profile brackets that make sense if fitting it into small-ish cases.