Lots of MHz
NVIDIA's GeForce GTX 460 was released a couple of weeks' ago to general acclaim. Putting forward decent performance credentials augmented by attractive street pricing, the 768MB (£150+) and 1,024MB (£170+) have the sub-£200 market sewn-up, as far as we're concerned.

Excellent scaling via two-card SLI is a hallmark of the GeForce GTX 400 range, evinced by the numbers we saw when putting two 1GB cards together. But what would happen if you ran two pre-overclocked GeForce GTX 460 768MB cards in tandem? That's what we're going to find out with a look at two EVGA GeForce GTX 460 SuperClocked cards tied together.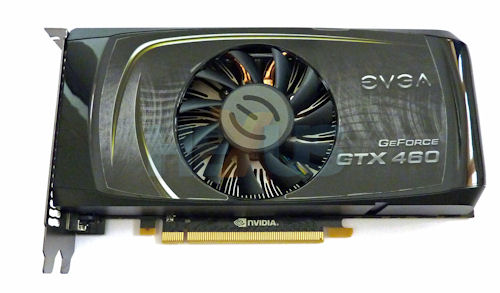 The SuperClocked version of the 768MB card looks just the same as the standard model. Appreciating just how well GeForce GTX 460s overclock, the card is pre-programmed with frequencies of 763MHz core, 1,526MHz shader, and 3,800MHz memory, up from 675/1,350/3,600MHz for the default card.

US customers received a particular nice deal with the SuperClocked version, retailing at just $10 more than the base card. UK customers will pay around £175, putting it very much in the crosshairs of GTX 460s equipped with 1,024MB RAM and, as per architecture, a wider, faster (256-bit) link to the GPU.

Interestingly, EVGA has two SuperClocked 768MB models, differentiated by one edition having a slightly different rear link which, the company says, helps reduce temperatures further. Dubbed GTX 460 EE (External Exhaust) it retails for the same $209.99. Our SuperClocked models, however, were of the standard variety.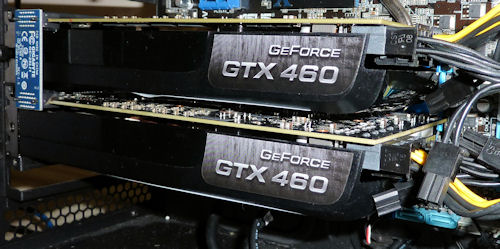 Vroom, vroom. Benchmarks, here we come.