Introduction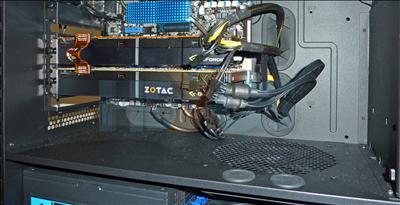 Now that NVIDIA's long-awaited GeForce GTX 480 and GeForce GTX 470 GPUs have finally started to trickle through to the retail market, HEXUS opined that it would be a good time to complete the gaming performance overview by evaluating how the GTX 470 fares when two cards are lashed together via multi-GPU-forming SLI.

Following on from the Radeon HD 5850 CrossFire vs. GTX 480 examination, ZOTAC provided a second GTX 470 card and we set about benchmarking in earnest, with the view of looking at performance against two Radeon HD 5870s in two-way CrossFireX.

NVIDIA makes big claims regarding SLI scaling on the latest GTX 400-series parts, so just how good is £620 worth of GTX 470 goodness? Read on to find out.