Introduction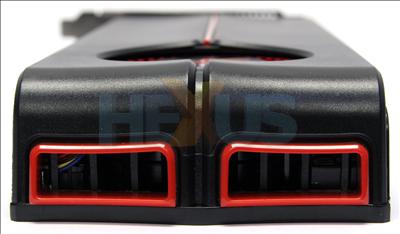 It's been nearly 15 months since AMD released the value-oriented Radeon HD 4000-series graphics cards. Supporting the same DX10.1 feature-set as the previous-generation 3000-series cards, the Radeon HD 4850 and HD 4870 represented a significant clean-up of the architecture, bringing greater shading power and, consequently, speed to the fore.

Fleshing out the range with the dual-GPU Radeon HD 4870 X2 in August 2008, ostensibly two HD 4870 GPUs positioned on one board, AMD's fought with NVIDIA's GeForce GTX line of cards for mid-range and high-end supremacy. Released in January 2009, the also-dual-GPU GeForce GTX 295 still carries the mantle of fastest consumer graphics card in the world. Now transitioned on to a single PCB, it yours for 'just' £330.

We reckon that the absence of a new, faster architecture has hamstrung both companies who practically own the discrete GPU market, as there's nothing like a new design to ensure that enthusiasts chomp at the bit.

Carrying on the history lesson, steadily dropping prices and, for the most part, a lack of partner-led innovation has stagnated the market, we feel, so it's high time that both graphics giants refreshed their line-ups with newer parts which'll bring significant interest to PC gaming.

Just in time for Microsoft's latest operating system, Windows 7, AMD is beating NVIDIA to the punch and launching two high-end graphics cards that harness 7's built-in DX11 API, together with the promise of benchmark-busting performance and a fuller feature-set.

Radeon HD 5870 and 5850, priced at $399 (£299) and $299 (£220), respectively, are squarely aimed at the enthusiast who wants ultimate speed. Read on to find out if AMD's changed the high-speed game.