Final thoughts and rating
If we had to use one word to summarise the Radeon HD 4770 512MB card it would be 'smart'. ATI's engineers have looked at realising the maximum performance for a given die-size - important as it predicates the major part of the overall card cost - and chosen to implement a cutting-edge 40nm process allied to significant core and memory power.

Producing, potentially, nearly 1TFLOPS of performance and ramping up bandwidth with fast GDDR5 memory, Radeon HD 4770, coming in at $99 (£80-£85), makes a lot of sense. The performance numbers match a Radeon HD 4850's, at mid-range settings at least, and it's £25-£30 cheaper. We already know that HD 4850 is still an attractive proposition at the current price-point, but we'd take the HD 4770 512MB and put the extra cash elsewhere in the system. Got more money? Buy a couple for some CrossFire fun - yours for less money than a Radeon HD 4890.

It's also difficult to see how on a pure hardware level NVIDIA will counter with anything other than another round of rebate-induced price-snipping on GeForce 9800 GT and GTS 250 512MB. That's good news for the consumer but rather noisome for NVIDIA and its partners.

The arrival of Radeon HD 4770 has raised the bar in the sub-£100 graphics-card market, considerably so, to the extent that it's difficult to look past it unless laying out the cash for the next real step up in class - GeForce GTX 260 and Radeon HD 4870. Yes, you can buy £75 HD 4830s but they won't last long.

HIS benefits from the HD 4770's price-to-performance excellence, and seeing as it's the first card we've seen based on the new GPU it can be recommended as a result.



Pros



Radeon HD 4850-like performance for £85
Runs cool
40nm process should yield decent overclocks
R4K multimedia goodness



Cons



Dual-slot cooler could do with an upgrade
Idle power-draw is a little high
Ecosystem isn't quite as robust as NVIDIA's, taking CUDA and PhysX into account
£75 Radeon HD 4830s still offer better value...just

HEXUS Rating
We consider any product score above '50%' as a safe buy. The higher the score, the higher the recommendation from HEXUS to buy. Simple, straightforward buying advice.

The rating is given in relation to the category the component competes in, therefore the card is evaluated with respect to our 'mid-range components' criteria.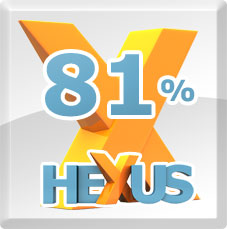 HEXUS Awards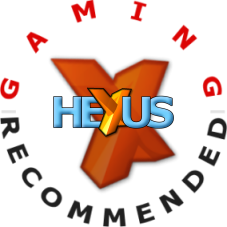 HEXUS Where2Buy
The HIS Radeon HD 4770 512MB graphics card can be bought for £83.93 from Scan.co.uk.
*As always, UK-based HEXUS.community discussion forum members will benefit from the SCAN2HEXUS Free Shipping initiative, which will save you a further few pounds plus also top-notch, priority customer service and technical support backed up by the SCANcare@HEXUS forum.
Sapphire's Radeon HD 4770 512MB is in stock and available, in-stock from Ebuyer.co.uk for an excellent £79.67.
Sapphire's Radeon HD 4770 512MB is also in stock and available from C3 Computers for £83.19.


PowerColor's Radeon HD 4770 512MB is listed as pre-order at Ebuyer.co.uk for
£83.05.
HEXUS Right2Reply
At HEXUS, we invite the companies whose products we test to comment on our articles. If any company representatives for the products reviewed choose to respond, we'll publish their commentary here verbatim.