Final thoughts and ratings
There comes a time when we review not one but two graphics cards that we find incredibly tough to recommend. This is one of those times.
Despite the still-able underlying architecture, both the Inno3D GeForce GTX 260 OC and GIGABYTE Radeon HD 4870 1GB suffer from falling prices on other high-end alternatives. With the Radeon HD 4850 X2 and GeForce GTX 280 dropping dramatically in price over the past weeks, any lesser card needs to drastically re-think its price point in order to sustain validity in a challenging economic climate.
Today, a GeForce GTX 280 can be had for £260, and a Radeon HD 4850 X2 for £250. Cards lower down the performance ladder need to quickly fall in price in order to make any sense at all. As a result, custom cards that provide pre-overclocked frequencies or alternate cooling are priced such that they're almost, well, pointless.
GIGABYTE's Radeon HD 4870 is a well-cooled take on AMD's reference design, but the implementation of the Zalman fan could be better. With no thermostatic control, the fan is unnecessarily loud at all times, somewhat defeating the purpose of a custom-cooled variation. Add to that the default clock speeds, higher asking price of £236 and a lacklustre bundle and you start to scratch your head in wondering why?
Inno3D's GeForce GTX 260 OC is in a similar situation. Although its bundle is well stocked, and its out-the-box speeds well overclocked, the card is difficult to find - it's only available to pre-order from Ebuyer.com and we've had trouble locating it anywhere else. At £245, though, it's overpriced and will once again raise eyebrows. When a far-quicker and notably-cooler Radeon HD 4850 X2 can be had for an extra £5, it's simply impossible to justify the Inno3D card.
Still, performance from both cards is decent at 1,920x1,200 and more than adequate for most gamers. Should either card drop to around the £200 mark - and they need to do so quickly, we feel - they may once again find meaning. At present, if spending under £250, we'd buy Sapphire's Radeon HD 4850 X2 without thinking twice.
HEXUS Rating
HEXUS.net scores products out of 100%, taking into account technology, implementation, stability, performance, value, customer care and desirability. A score for an average-rated product is a meaningful '50%', and not '90%', which is common practice for a great many other publications.
We consider any product score above '50%' as a safe buy. The higher the score, the higher the recommendation from HEXUS to buy. Simple, straightforward buying advice.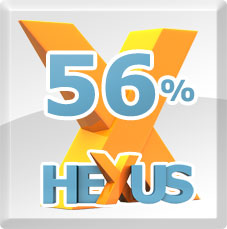 Inno3D GeForce GTX 260 OC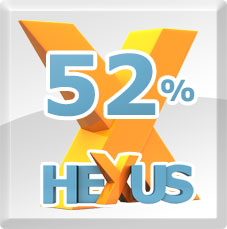 GIGABYTE Radeon HD 4870 1GB


HEXUS Where2Buy
The Inno3D GeForce GTX 260 OC can be purchased on pre-order from Ebuyer.com at a cost of £244.78.
The GIGABYTE Radeon HD 4870 1GB can be purchased on pre-order from Scan.co.uk at a cost of £236.29*.
*As always, UK-based HEXUS.community discussion forum members will benefit from the SCAN2HEXUS Free Shipping initiative, which will save you a further few pounds plus also top-notch, priority customer service and technical support backed up by the SCANcare@HEXUS forum.
HEXUS Right2Reply
At HEXUS, we invite the companies whose products we test to comment on our articles. If any company representatives for the products reviewed choose to respond, we'll publish their commentary here verbatim.