Introduction
Exactly this time last week, NVIDIA managed to reclaim the crown of "fastest single graphics card" with a super-quick tag-team card of its own; the GeForce GTX 295.
Arriving with huge performance and a similarly-huge asking price, the card's sole purpose was to topple AMD's Radeon HD 4870 X2. Having achieved its goal, NVIDIA can now set about hyping its second GTX 200-series product to be built on a 55nm half-node process, the GeForce GTX 285.
Judging by the name's similar pattern to the GeForce GTX 295, one could be forgiven into believing this to be a dual-GPU affair. Well, it isn't, but we won't get bogged down with our loathing of NVIDIA's nomenclature. Instead, we'll just put it plain and simple - the GeForce GTX 285 is a single-GPU card that slots in above the single-GPU GeForce GTX 280 and below the dual-GPU GeForce GTX 295. Simple enough.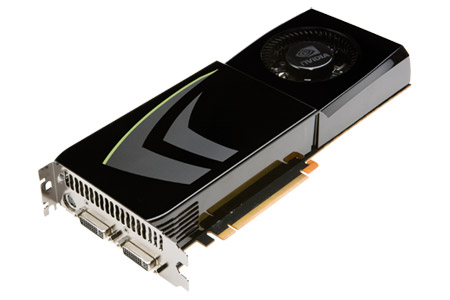 The card, pictured above in NVIDIA reference form, makes use of "an enhanced GT200 GPU architecture based on a 55nm fabrication process," says NVIDIA. Of course, the shrink from 65nm to 55nm should, in theory, bring with it the usual list of advantages - namely less power consumption, lower temperatures, and higher clock speeds.
According to NVIDIA, it makes for the "fastest single GPU solution available," so let's see what the 55nm successor to the GeForce GTX 280 is capable of.