Final thoughts and rating
In a scenario that scales multiple GPUs particularly well, Sapphire's Radeon HD 4850 X2 delivers on AMD's goal of providing the world's second fastest single-board GPU - second only to its own Radeon HD 4870 X2.
Unlike the ridiculously-quick Radeon HD 4870 X2, though, the 4850 X2's performance lead isn't quite as clear cut. Indeed, when multi-GPU scaling doesn't live up to expectations, the card offers little more in terms of 1,920x1,200 performance when compared to a cheaper single-GPU solution such as NVIDIA's GeForce GTX 260.
There are advantages to consider, mind you. The Radeon HD 4870 X2 brings built-in CrossFire goodness to users with motherboards that feature just the one x16 PCIe interface.
The card's also a promising solution for workstation users. Double-point precision combined with 2GBs of RAM proves to be mighty useful at smoothing things out at ultra-high resolutions of 2,560x1,600. Armed with its four dual-link DVI outputs, it makes for a single-board GPU that packs plenty of oomph.
The downside, however, is price. Sapphire's 2GB Radeon HD 4850 X2 is priced at almost exactly the cost of two standalone 1GB Radeon HD 4850s. At the current dollar-to-pound exchange rate, that results in a MSRP of £317 including VAT. That's a chunky asking price, and a single GPU-solution such as a GeForce GTX 280 should provide similar performance and more consistency at roughly the same cost. Furthermore, a cheaper overclocked GeForce GTX 260 will provide adequate performance, consistency, and a saving of around £60.
We'd have preferred to have seen Sapphire launch a 1GB model first, based on two 512MB Radeon HD 4850s. We could surmise that the asking price for a 1GB Radeon HD 4850 X2 would be around £230, and 1,920x1,200 performance should be very, very good.
Unfortunately for Sapphire, and of course the consumer, the Radeon HD 4850 X2's UK pricing is a direct result of the fluctuating US dollar. Today, it's a relatively expensive card when compared to other high-end solutions, but that's set to change in the very near future. Confused? Let's explain.
The knock-on effect of the fluctuating US dollar
For the purpose of our review, we've priced the competing cards at the asking price found today at various etailers. However, those prices relate to existing stock that was likely purchased when the dollar-to-pound exchange rate favoured the Brits. Today, the exchange rate is far less forgiving, and we can expect etailers to sell new stock of existing cards at higher prices.
For example, a Radeon HD 4870 X2 currently sells at around £370 or less from existing stock. Our sources at etailers tell us to expect new stock of the same card to be priced closer to £400, solely due to the current economic climate. We can expect rising prices across the entire range of high-end cards, and that will ultimately make the Radeon HD 4850 X2 appear to be a better-priced solution when compared to the competition.
The savvy consumer, of course, will be out hunting for old stock at low prices - unfortunately for Sapphire's Radeon HD 4850 X2, there is no old stock, and its new price will initially garner plenty of jaw-dropped expressions.
At present, the price alone may be enough to deter prospective buyers. The well-publicised credit crunch doesn't do ultra-high-end cards any favours, and those gaming on a budget may scream "I could 'ave two Xbox 360s for that amount!".
It's expensive, but then it does knock NVIDIA down to third place in the performance stakes. We can only hope that Radeon HD 4850 X2 boards from other AMD partners will lower all-round prices.
As for NVIDIA, we're still waiting for a process shrink to 55nm - a move that could, we feel, result in a doubled-up GeForce GTX 260 GX2. That could be NVIDIA's route back to the single-board performance lead.
Until then, the Sapphire Radeon HD 4850 X2 is enough to put another big thorn in the green team's side.
The good
Excellent performance that scales well at ultra-high resolutions
Four dual-link DVI outputs make quad-screen multi-monitor setups a breeze
Adds CrossFire to any motherboard with a x16 PCIe slot

The not so good
Expensive as a result of current dollar-to-pound exchange rates
Relies on multi-GPU scaling to best cheaper NVIDIA alternatives
HEXUS Rating
HEXUS.net scores products out of 100%, taking into account technology, implementation, stability, performance, value, customer care and desirability. A score for an average-rated product is a meaningful '50%', and not '90%', which is common practice for a great many other publications.
We consider any product score above '50%' as a safe buy. The higher the score, the higher the recommendation from HEXUS to buy. Simple, straightforward buying advice.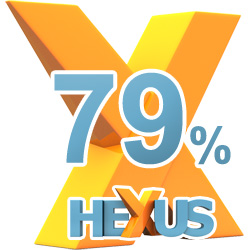 Sapphire Radeon HD 4850 X2


HEXUS Awards
Sapphire receives our innovation award for taking it upon itself to make the long-awaited Radeon HD 4850 X2 a reality.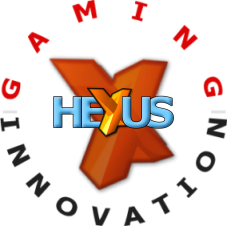 Sapphire Radeon HD 4850 X2 2GB


HEXUS Where2Buy
TBC
HEXUS Right2Reply
At HEXUS, we invite the companies whose products we test to comment on our articles. If any company representatives for the products reviewed choose to respond, we'll publish their commentary here verbatim.
External Links