Introduction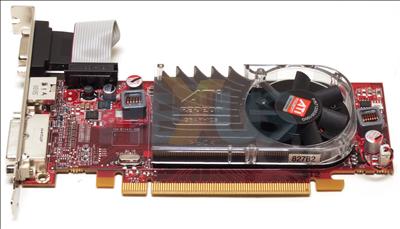 The discrete graphics-card market is owned by two companies right now: NVIDIA and AMD (ATI), and both companies have had their share of successes and failures.

Right now, in terms of pure technology, AMD is slightly ahead, having successfully brought in the 4-series GPUs this summer and autumn.

The one missing piece from the top-to-bottom jigsaw was Radeon HD 4x00 goodness at the low end, where GPUs are a step up from the integrated bumf shipping with most systems.

Low-end discrete boards need to provide adequate gaming performance and an eclectic rang of display outputs, along with strong multimedia credentials.

The GPU in for review today, Radeon HD 4550, aims to fill that void. The evaluation will be split into two articles. The first - this one - focuses on architecture and 3D performance whilst a subsequent one will detail multimedia capabilities.

Read on to find out if the new HD 4550 - the newest member of the 4-series clan - makes a compelling case for around £30 of your money.