Power, Temperature and Noise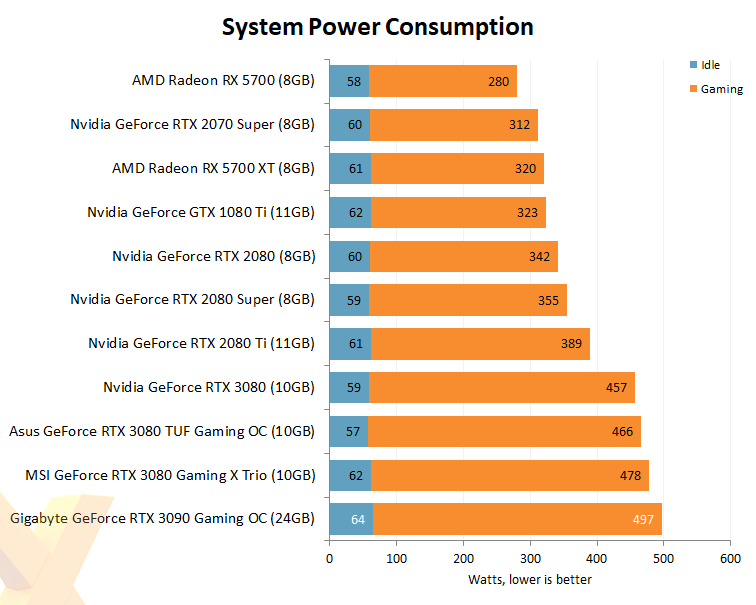 Cranking up the board TGP to 350/360W leads to the highest system-wide power consumption. Kind of obvious. Note that the board idles at up to 5W more than the RTX 3080.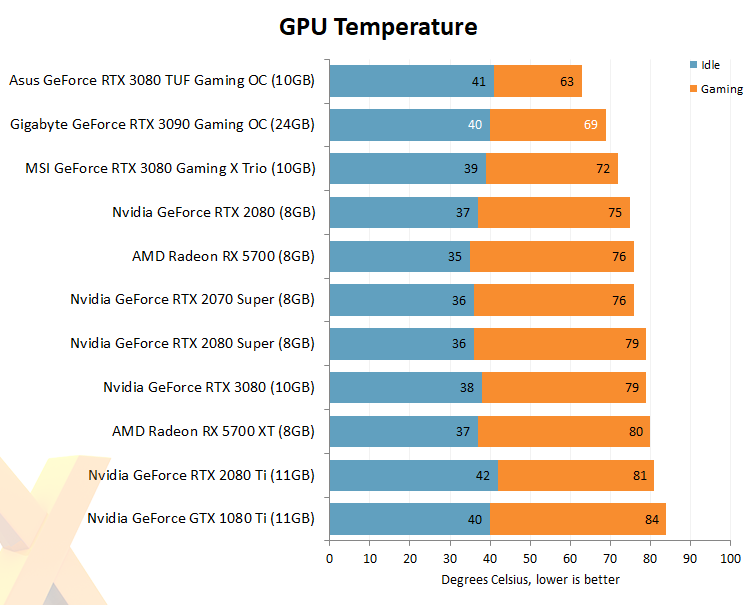 That triple-fan cooler does well in taming such a load, with second-best temps.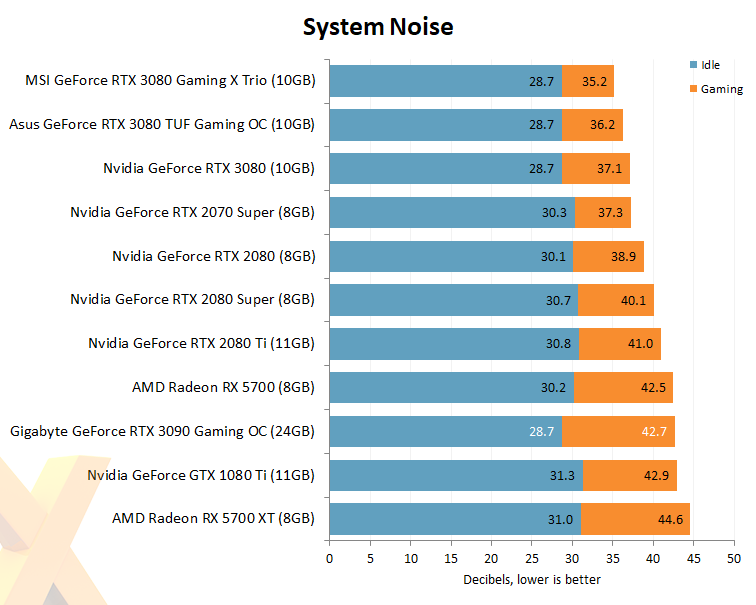 The downside is that the trio of fans become vocal when running full chat. We reckon Gigabyte ought to let the temps run, say, 10°C higher for lower noise operation.