Final thoughts and rating
Quickly following on from the launch of the laptop chips, AMD is keen to push its fledgling Accelerated Processing Units (APUs) into the mainstream desktop market.
Now released as four chips split between the A6 and A8 APU families, AMD is clearly targetting the sub-£100 market with these CPU-and-GPU processors, while its motherboard partners are busy launching similar-priced supporting motherboards.
Through a little care and sensible integration it will be possible to build a complete APU-centric PC base unit for around £300, meaning that these new processors' appeal is vast.
The design of the desktop APUs indicates they're scaled-up versions of the mobile parts, which is no bad thing. Our benchmarks show the (£99) quad-core A8 3850 APU has adequate CPU performance and, for an wholly-integrated graphics core, GPU qualities akin to a £50 discrete card from NVIDIA, along with all the video-acceleration technology present in modern graphics cards.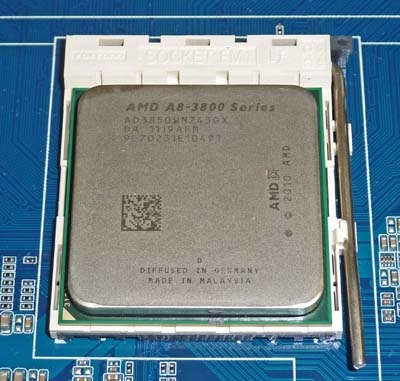 Putting the performance into real-world context, the A8-3850's CPU is, on balance, about the same speed as a roughly price-equivalent Core i3's. However, the AMD APU's graphics performance resides in a different league to Intel's, and it's made all the better by the provision of Dual Graphics.
Gigabyte's A75-UD4H provides a solid foundation on which to build an A8 rig. Chock-full of features and endowed with a sensible layout, there's much to like here.
Readers who demand lusty power from their PC are advised to look elsewhere - discrete CPUs and GPUs, for starters - but that's not the aim of these APUs. Rather, it's to provide a quality base on which to build a cheap-ish PC around.
So if you're in the market for a relatively inexpensive, well-balanced, power-efficient, fully-featured system, it pays to take a very close look at AMD's nascent APU technology, more so if motherboard manufacturers release value microATX boards that pave the way for a sleek build.
The Good
Solid all-round performance
Hot on multimedia and IGP goodness
Makes a compelling case as the guts for a budget PC
Power efficient
The Bad
CPU is based on old technology
Requires investment in new motherboard
HEXUS Rating

AMD A8 3850 Desktop APU
HEXUS Awards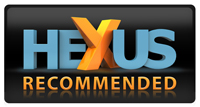 AMD A8 3850 Desktop APU
HEXUS Where2Buy
TBC.
HEXUS Right2Reply
At HEXUS, we invite the companies whose products we test to comment on our articles. If any company representatives for the products reviewed choose to respond, we'll publish their commentary here verbatim.