AMD Phenom II X4 955 BE - frequency and form-factor
A bit of history



AMD released a couple of 45nm Phenom II chips - X4 940 Black Edition and X4 920 - at the start of the year. Undeniably a step in the right direction with frequency headroom to spare, the Phenom IIs were brought to market on the AM2+ form-factor, meaning interfacing with DDR2 RAM. Higher clocks than their 65nm brethren, coupled with keen street pricing a couple of weeks after launch, the new chips fought - and fought well - against a range of mid-range Intel Core 2 Quads.

A month later, in February 2009, AMD launched several Phenom II X3 (triple-core) and X4 (quad-core) chips on the new AM3 form-factor. Bringing with it support for DDR3 memory, AMD kind of shot itself in the foot by limiting quad-core clock-speeds to 2.6GHz, in the form of the X4 810/910. What it needed, we wrote, was AM3 coupled with 3.0GHz-plus clocks, to give Intel's overpriced mid-range Core 2 Quads a real run for their money and, perhaps, even challenge Core i7 920.



AM3 and frequency: at last



Today sees AMD bring the together the best parts of the Phenom II architecture, that is, faster clockspeeds allied to an AM3 form-factor. Welcome the Phenom II X4 955 Black Edition and X4 945, clocked in at 3.20GHz and 3.0GHz, respectively.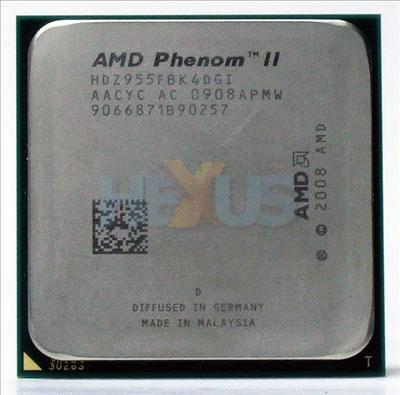 Here's the Phenom II X4 955 Black Edition. Obviously based on the AM3 form-factor that's natively supported by a few boards from the likes of ASUS and Gigabyte, the chip is backwardly-compatible with cheaper AM2+ boards, albeit at the (slight) loss of performance-enhancing characteristics of DDR3 memory.

Dubbed Black Edition, the chip is multiplier-unlocked for flexible overclocking. We had a dabble and managed to hit 3.7GHz with basic air cooling - more on that later.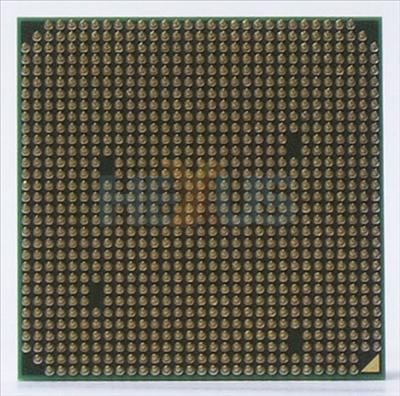 Manufactured out of GLOBALFOUNDARIES Fab. 1 in Dresden, Germany (formerly Fab. 36), the chip is physically identical to any other AM3 part.

How does it stack up against the myriad of AM2+/AM3 chips? Click on to the next page to find out.