Final thoughts
AMD's five new Phenom II chips, announced today and shipping in a couple of weeks time, bring a couple of new features to the stable. Firstly, the company introduces a couple of triple-core CPUs on the new 45nm process, X3 720 Black Edition and X3 710, and both provide decent frequency boosts over the older 8-series range. What's more, they overclock well and sensibly fill the performance void that exists between dual-core Athlon X2 7750 BE and a raft of quad-core chips.

Then there are three new quad-core chips, but only one will see packaged in retail form, the X4 810, with the others destined for system builders. AMD then adds a second feature to the quintet, which is the provision of a DDR2/DDR3 memory-controller on the die itself. What this means is that the CPUs work just fine with present AM2(+) boards, supporting widely-available DDR2 memory, but can also interface with DDR3 memories on upcoming AM3-based mainboards. AMD sees this is a method of somewhat future-proofing the CPUs, as uptake of DDR3 increases when prices fall, and we agree. Further, we expect to see the majority of the new CPUs sit on AM2+ boards for a while yet; DDR3 doesn't make much sense for the company's value-orientated wares, especially from a system-builder's perspective.

Phenom II technology is sound enough to trouble Intel's high-end dual-core and low-to-mid-range quad-core chips, and we saw that demonstrated with Phenom II X4 920 and 940. However, the one major obstacle of this launch, concering the quad-core chips, lies with clock-speeds. AMD is bringing a newer technology into place - DDR2/3 memory-controller - but actively hamstringing it by releasing the fastest quad-core at just 2.6GHz - slower than either presently-available Phenom II. What's more, AMD's also reduced the cache on the retail part, and we'd rather pay an extra £15 and by the higher-clocked, full-cache X4 920 instead.

AMD may argue that it's fleshing out the Phenom II line with AM3 technology and has priced the slower frequency quad-core processors in light of this, but we'd really like to see the X4 925 and 945 (AM3) parts announced today. That, of course, would have canniballised present AM2+-only sales, though. We'd rather buy a P2 940/790GX(AM2+)/4GB DDR2-1,066 combination over a P2 810/790GX(AM3)/4GB DDR3-1,333 setup every day of the week. It would be around the same price but much faster. Of course, AM3 is the future for AMD's Phenom chips, but we'd hoped that its inception would have been bolstered by a range of higher-speed X4 chips

By releasing a further five Phenom II processors, split over triple- and quad-core, AMD's bolstered its £100-£150 line-up. With price taken into account, performance is decent enough to trouble high-end dual-core and low-end quad-core Intel chips, but we'd so rather have seen the AMD FX 955 launched today, as well.



The good



Phenom II line-up is fleshed out by triple- and quad-core parts
Overclock well
DDR/DDR3 controller adds flexibility and a modicum of futureproofing
New Phenom II AM3 chips make Phenom I X4 obsolete



The not so good



X4 AM3 chips released at slower speeds than present Phenom IIs. Reduced cache levels, too
Aggressive Phenom II 920 pricing makes X4 810 seem dear


HEXUS Rating
HEXUS.net scores products out of 100%, taking into account technology, implementation, stability, performance, value, customer care and desirability. A score for an average-rated product is a meaningful '50%', and not '90%', which is common practice for a great many other publications.

We consider any product score above '50%' as a safe buy. The higher the score, the higher the recommendation from HEXUS to buy. Simple, straightforward buying advice.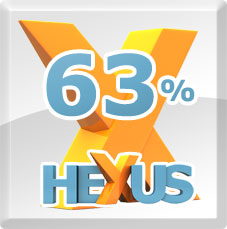 AMD Phenom II X4 810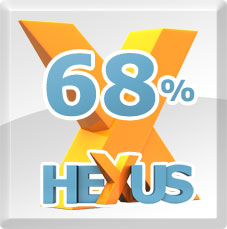 AMD Phenom II X3 720 Black Edition
HEXUS Where2Buy
TBC
HEXUS Right2Reply
At HEXUS, we invite the companies whose products we test to comment on our articles. If any company representatives for the products reviewed choose to respond, we'll publish their commentary here verbatim.