Introduction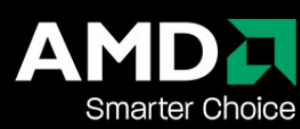 The goliath that is Intel can do little wrong at the moment. It came back with a bang with the new Core microarchitecture almost 18 months ago, followed that up with consumer-oriented quad-core processors over a year ago and has successfully launched a new iteration - based on the enhanced Penryn core and 45nm process - earlier this month. AMD, meanwhile, has been labouring on with its ageing K8 architecture, bringing it back to life with the odd speed-bump now and again.

Things haven't looked entirely rosy in the graphics-card market either. NVIDIA was first to launch a DX10-supporting GPU in the form of GeForce 8800 GTX, followed that up with the even-faster GeForce 8800 Ultra and then proliferated DX10 down through the mid-range and low-end.
AMD's ripose - Radeon HD 2900 XT - was late and, even taking account of the attractive price, comparatively slow. The Radeon HD 2600 and 2400 GPUs plugged the sub-£100 DX10 hole but it wasn't until the very recent arrival of the Radeon HD 3800-series that AMD had a clearly-defined and competitive mid-range part.

This trip down memory lane serves to highlight the current plight of the Austin outfit. While it has, we feel, largely taken care of its graphics-related woes with the launch of the Radeon HD 3800 series, what's missing is a quad-core processor to rival Intel's and a quality core-logic to tie the CPU and graphics card together.

As it happens, though, today sees the launch of an all-new desktop range of quad-core processors (the AMD Phenom family) along with supporting core-logic in the form of the 7-series chipsets.

And what we're setting out to do here is tell you whether the newly-introduced Phenom can stand toe-to-toe with Intel's quad-core offerings, whether the 7-series chipsets provide an adequate base for the processor and graphics cards and just how the price-to-performance metric plays out when evaluated as a complete platform.

First up is the Phenom processor...