Introduction
Should you consider an all-in-one liquid cooler? Initially aimed at enthusiasts seeking to overclock, liquid coolers reduce the load on the motherboard, clear the clutter from around the CPU socket and tend to offer greater performance than the traditional heatsink and fan.
Plenty of promise, but early models were beset with noisy pumps and teething issues that kept mainstream users from coming aboard. Fast forward to today and the wrinkles appear to have been ironed out. The likes of be-quiet!, NZXT and Cooler Master have all impressed with modern liquid coolers, and Fractal Design is attempting to go one better with a new range introduced under the Celsius moniker.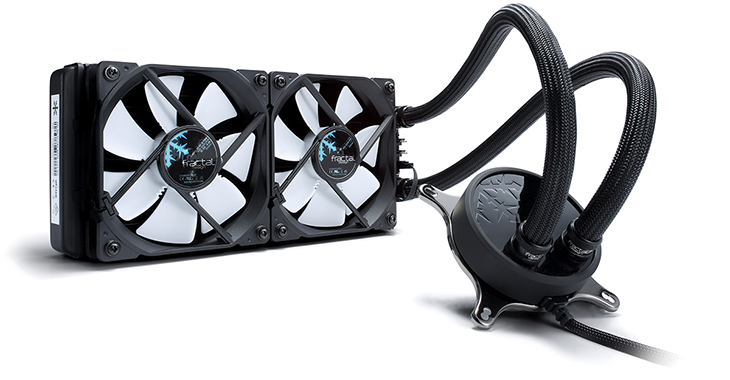 Two models are available at launch; Celsius S24 (240mm, £105); and Celsius S36 (360mm, £115). We have the former in for review, and it's clear that this is an important product for Fractal Design, who after making a name for itself in PC chassis, has stalled when it comes to cooling. The firm's initial crop of Kelvin liquid coolers, launched back in 2014, didn't exactly set pulses racing so there's plenty riding on this 2017 refresh.
The good news for fans of the company's design approach is that the Celsius S24 is an altogether more interesting proposition. Fractal's base model follows a familiar formula - it's essentially a 284mm x 122mm x 31mm aluminium radiator attached to a low-profile pump via sleeved rubber tubing - but the attention to detail helps the S24 stand out from the crowd.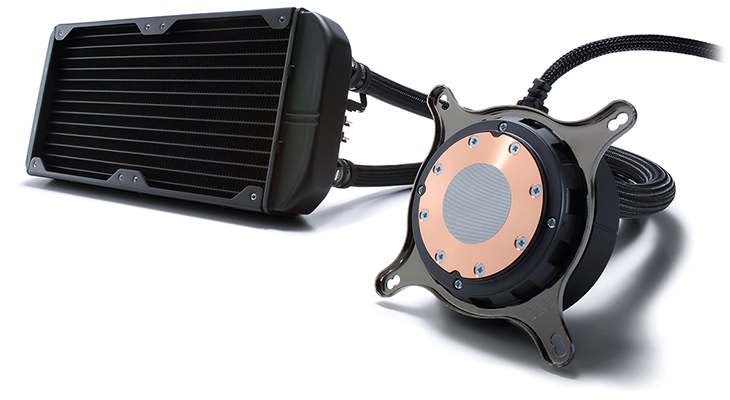 Build quality, as you'd expect at this price point, is solid throughout, and Fractal attaches the 400mm tubes via standard G 1/4in threads, giving power users the scope for future expansion. Thermal paste is pre-applied to the fifth-generation copper coldplate, though the manufacturer has missed a trick by not supplying any spare paste for subsequent installations.
As it stands, the bundle includes all the required fixtures and fittings for all the latest Intel or AMD sockets (including Ryzen), a well-illustrated instruction manual and a pair of four-pin Dynamic X2 GP-12 PWM fans. These can operate at speeds of 500-2,000RPM, creating airflow of up to 87.6CFM.
What we appreciate most about the Celsius S24 is the way in which it strips away the excess to focus on features that actually matter. There are no superfluous LEDs, you don't require any software, and the product is designed to look and feel streamlined. The two fans, for example, connect directly to a radiator-mounted fan hub whose cabling is neatly concealed.
This means the entire product requires only a single motherboard header: a four-pin connector emanating from the bottom of pump. It is a clean and tidy approach, and though Fractal has kept the design simple, the pump head still looks the part with a reflective top and a rubber surrounding dial that can be rotated to choose between two operating modes. Select 'Auto' to have fan and pump speeds adjusted automatically, or switch to 'PWM' for fine-tuning via system BIOS.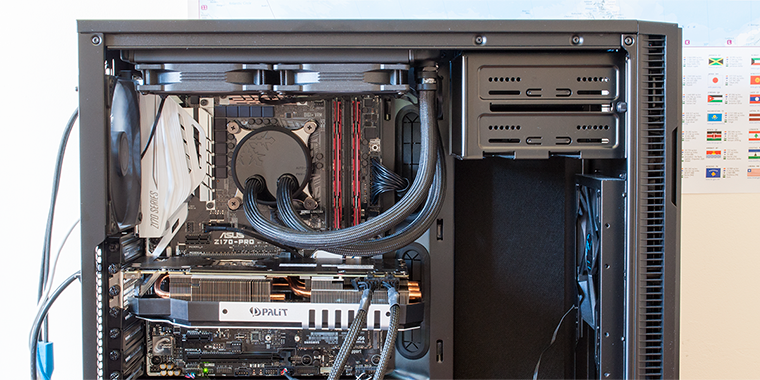 Celsius S24 is an elegant solution and getting up and running takes very little effort. On our Intel Core i7-6700K platform the process entails attaching a mounting bracket to the rear of the motherboard using the supplied standoffs, and then securing the pump-head with four bolts. The radiator fits easily into our Define R5 chassis and installation, from start to finish, ought to take no longer than 10 minutes.
Rounding-out the package, Fractal Design backs the Celsius coolers with a five-year warranty as standard, up from two years on the older Kelvin range. On paper the S24 looks to be a far more competitive outing, so let's put the £105 cooler through its paces and see where we land with regards to temperature and noise.