Introduction and specifications

About a year after Antec's P180 case came available, we put one through the labs and discovered a whole bunch of issues that we got pretty vocal about.

We admired some of the design touches but concluded that the P180 was the victim of the rapidly changing hardware market and that cooling - and possibly the configuration - were compromised.

Our take touched a few raw nerves in some online communities, some folk being less than impressed with our appraisal but we asked at the time whether Antec's next-generation would properly address the issues we'd raised.

Well, another year's nearly passed and now we have the chance to find out by going hands-on with the second incarnation of the P18X series, the P182.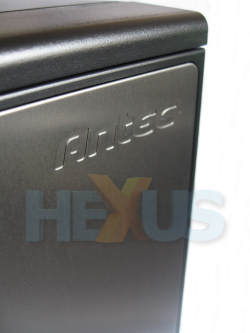 Specifications
Specifications
Dimensions
520(h) x 210(w) x 510(d) mm
Material
Steel body (0.8mm), aluminium & plastic outer skin
Weight
14kg
5.25in external
Four
3.5in external
One
3.5in internal
Six
Expansion slots
11
System fans
Two 120mm - pre-fitted - Tri-Cool variant
Water-cooling preparation
Yes
Model variants
Two (P182; P182SE with Japanese steel finish)
Manufacturer code
P182