Introduction
Right, listen up, I got something say, OK?

When a chassis such as this arrives into the labs we always get started by having a good poke around, building it up with photography at the appropriate stages and referring to the manufacturer's website for any new information beyond the enclosed manual.

With that out of the way we bench test the system, gather our findings and start writing the review. Once submitted to the editors I usually surf around the net, just seeing if it's been reviewed before and what others had to say about it.

Bear in mind I have already made my mind up about the product and written about it by now, but I like to know if I have something new to bring to the table, something interesting that you, the reader of HEXUS, will find informative and useful in your buying decision.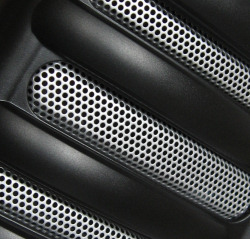 With that said, with the exception of one site in Singapore all the reviews we found for the iTower 930 were factually incorrect and suffering from the 'oooh this is a chassis, it must be for gamers, let's stick the latest kit in there' syndrome. It's almost as if no-one reads press releases and manuals anymore, let alone the great big box they come in.

Folks, before I go any further lets make one thing perfectly clear, this is not a gaming chassis; in fact it's not even close. It's Cooler Master's first venture into the server market, the iTower 930 is officially classed as an entry-level server chassis.

So with that said, we aren't going to stick the latest hardware inside, oh no no, we are going to test the thermal performance with the hottest stuff we can find (at least we bothered with the thermals, eh?, ed.).

So ladies and gents, without further ado, let me introduce the iTower 930 entry-level server chassis…..