External Front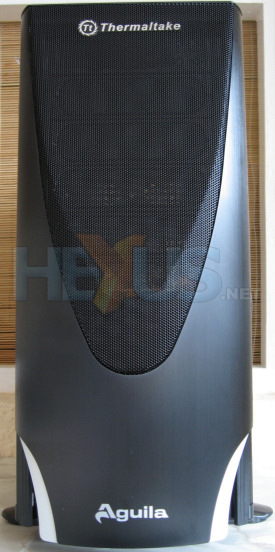 The front of the Aguila is a mix of brushed aluminium and black mesh; the latter designed to aid the airflow through the chassis itself. It's a very clean front end with no buttons to be seen. The front door curves progressively more from top to bottom, to improve air flow.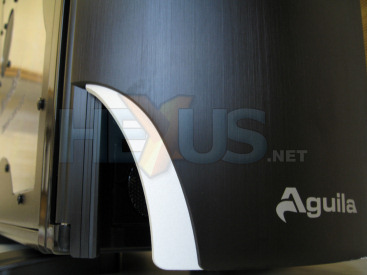 The front door features two clean aluminium inserts to add a splash of colour to the front, with the printed Aguila logo appearing in silver too. Our sample was the black anodised version (Model VD1000BWS) but there is a silver variant (Model VD1000SWA) that features a reverse of the colour scheme seen here, with black accents and logo on a silver chassis.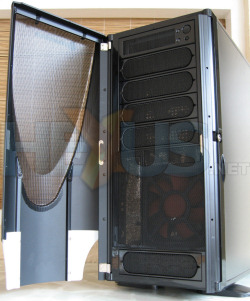 The door on the Aguila is held in place by a number of magnets which work well, but to be on the safe side, Thermaltake puts lashings of masking tape all over the front to protect it during transit.

With the door open the whole theory behind the meshed front door becomes apparent. The entire panel behind the door is meshed from top to toe, not only that, where possible, foam filters have been fitted to try and reduce the dust getting inside the chassis.