External Appearance
Some say simple is better, and if the front of the Cooler Master Mystique is anything to go by, the saying certainly is true, with a full-length, centrally-split front door featuring the Cooler Master logo etched into bright orange plastic, proving that simple just works.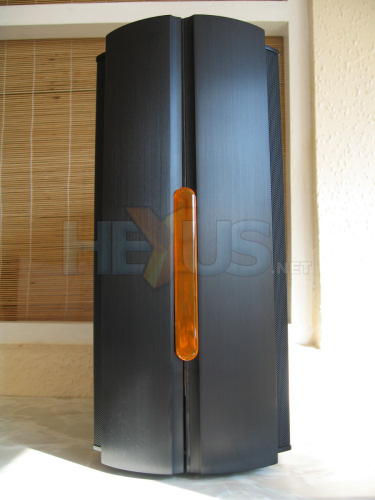 Sliding the full-aluminium doors apart reveals a full mesh front to the chassis. With four 5.25" bays along with a couple of 3.5" bays there is certainly plenty of space for drives in the Cooler Master Mystique.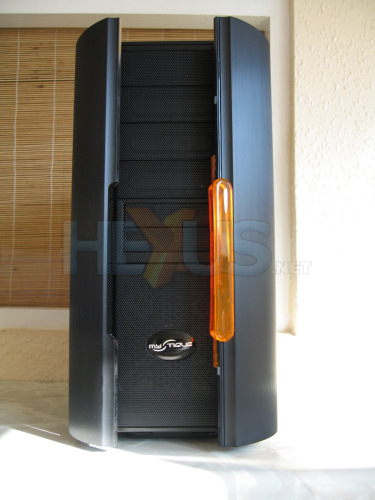 We will come back to the door and its workings later, but, for the time being, let's take a look round the other sides of the Mystique. On the left side of the chassis are two grilles cut into the side panel, the upper of which is a direct fan duct over the CPU area.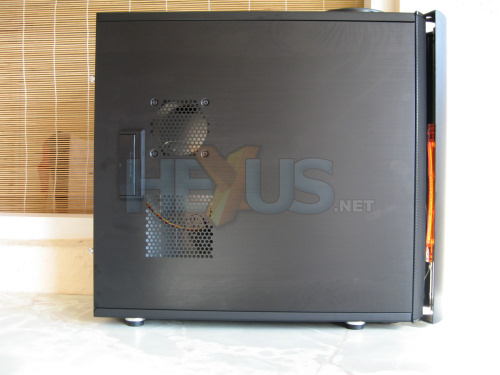 The second grille allows the heat to vent away easily from the additional cards in the chassis, specifically the graphics card, as this is by far and away the hottest add-in card in the majority of systems.