Introduction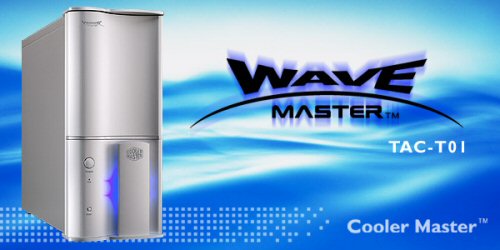 Another Cooler Master Case...
I'd expect that if you have been regular readers of HEXUS.net you will know we are great fans of Cooler Master cases and try to review each case they release. Over the past few years Cooler Master have been the leaders in aluminium computer cases. I suppose they are what I would call, the Rolls Royce of computers. Recently they have launched 2 new cases. The Wave Master and The Centurion. Previous Cooler Master cases have always been named using numbers, e.g. 201B, 210B, 710, etc. With the launch of these 2 brand new cases, Cooler Master have decided to stray away from the old naming convention and start to use a different format. The Wave Master is labelled TAC-T01. I'm assuming this won't be used much and the case will just be known as the Cooler Master Wave Master.
If you have ever owned a Cooler Master before you'll already know they come with plenty of features and superb cooling. Well the Wave Master certainly meets your expectations. Thumbscrews, superb cooling, easy to access expansion ports, and removable motherboard tray are all part of this superbly designed case along with many other features. Lets look at it in further detail.