External appearance – up front
The front of the Antec 1200 features meshed drive bays - with, astonishingly, room for 12 devices in total. With thick black plastic edging on both sides of the front, the chassis retains a purposeful look.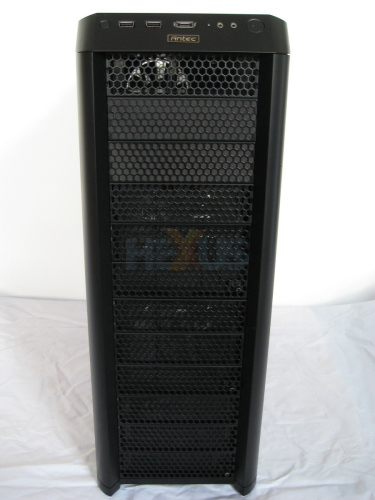 The bays are dual purpose. The top three can consume 5.25in drives or one can be converted using the included 3.5in bay-adaptor (not present in this pre-production sample).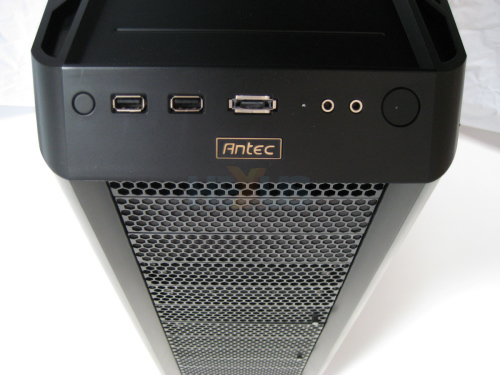 The operating end of the Antec 1200 has seen some improvement, with the buttons and ports coming forward to the front of the chassis, neatly fitted into a sloping panel at the top. The usual fare is here - twin USB 2.0 ports, plus mic and headphone sockets, along with the now more-commonly seen eSATA port.
Power and reset buttons have been placed at opposite extremities - the reset on the left and the larger power button on the right.