Handy for those on the go

Over on the Morstar stand, we were shown a rather nifty bit of kit in two flavours - the M2 USB 2.5in storage drive and a dinky USB pen-drive version.

Each does the same thing but the 2.5in model is only limited in capacity by the size of the drive you fit within it, whereas the USB pen drive comes in 1GB and 2 GB sizes.

So what's all this storage for? Backing up all your important data, that's what. That might not sound all that impressive when there are loads of drives for this purpose but the Smart series drives take things a couple of steps further.

First, they let you back up everything and anything on your PC, essentially synchronizing the drive with your PC. This includes everything from files and docs through to favourites, emails and even your email account profile, replete with login details.


Click for larger image



After that - and this is the seriously clever bit - if you plug the drive into any other machine it will, we're told, update compatible programs with your data, letting you use that PC as if it were your own.

Your Outlook data will all be there, letting you just open up your account and connect as normal. And you can open up your Word docs, create new ones or edit existing ones, with all of them being saved to the Smart drive. Once the drive is pulled, of course, all that data goes with it. Better, there's no trace left on the PC you were using. The Outlook account will be removed, browsing history erased and any files you've created will be safely tucked up on your Smart drive.

When you plug it in back at home, it'll synch with your PC and update it, meaning you don't have to muck about transferring data back and forth each time you leave the house.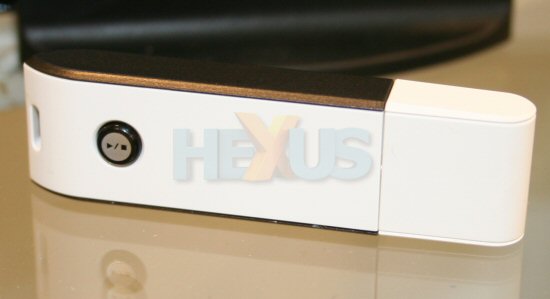 Click for larger image



The pen-drive version does exactly the same job but may not be the right solution for someone like me who needs a massive amount of stuff on any PC I'm using. But, with the 2.5in version, I might be able to eliminate hours of data transfer before and after every trip.



" alt="Computex 2007"/>