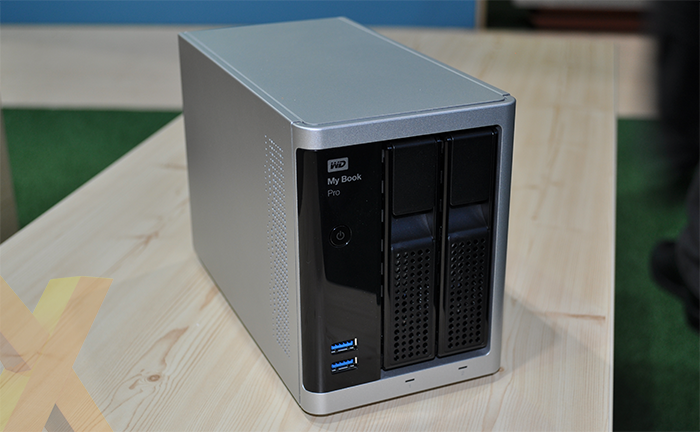 WD is showcasing a range of innovations at IFA 2015, including a third-generation upgrade of its My Cloud operating system and a new My Book Pro. The latter could easily be overlooked given the industry's devotion to all things cloud, but the direct-attached My Book Pro is a storage solution that will no doubt appeal to demanding creative professionals.
Introduced as WD's fastest desktop storage device, the My Book Pro launches in 6TB, 8TB, 10TB and 12TB capacities, with US pricing starting at $599 and rising to $999 for the most spacious model. A significant investment, but if you need performance and peace of mind WD is ticking many of the right boxes. My Book Pro makes use of a hardware RAID controller and, though mirrored RAID 1 is an option, each unit is configured in RAID 0 as standard to maximise both speed and capacity.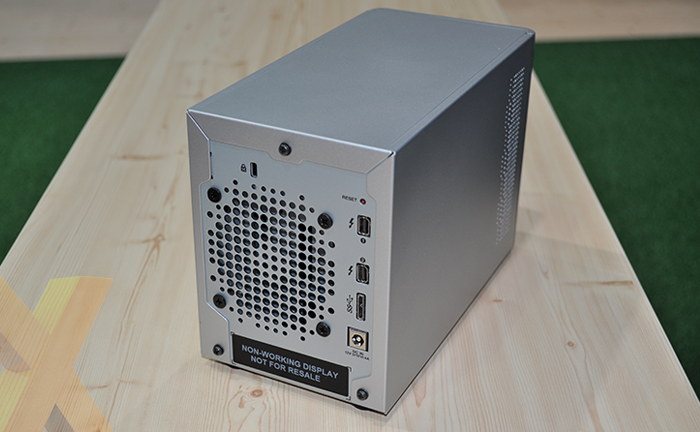 On the inside, you'll find 7,200RPM WD Black hard disks that WD reckons are capable of maintaining transfer rates of up to 435MB/s. A solid start, however there's the option of adding further units to maximise performance. With the aid of dual Thunderbolt 2 ports, multiple My Book Pros can be daisy-chained together for greater capacity, and you guessed it, more speed. WD is demonstrating a trio of linked units at IFA 2015, with read and write performance easily sailing past 800MB/s and 620MB/s, respectively.
NAS and SSD technology has shaped the storage landscape in recent years, but there's still demand for a more traditional DAS with vast hard disks and good connectivity, and the new My Book Pro fits that criteria to a T.