The tech world was agog when Intel and Micron first revealed that they had started production of a new class of non-volatile memory which is many times faster and denser than the popular and widespread NAND. 3D Xpoint memory was subsequently launched and demonstrated at the IDF 2015 where a new 'Optane' branded drive, using the memory, trounced a current generation challenger by providing between 5x and 7x the IOPS performance.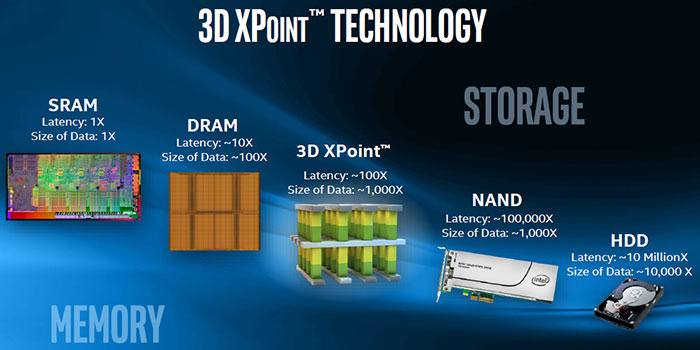 While the first devices employing 3D Xpoint memory are yet to reach the market, you'll have to wait until sometime in 2016, a reminder that the tech world never sleeps is provided by a few morsels of information from a notable IDF session last week. KitGuru reports that Micron Technology is developing a second-generation 3D XPoint technology, its second-generation 3D NAND flash memory, and an undisclosed all-new memory technology codenamed 'New Memory B Gen 1'. See the roadmap below.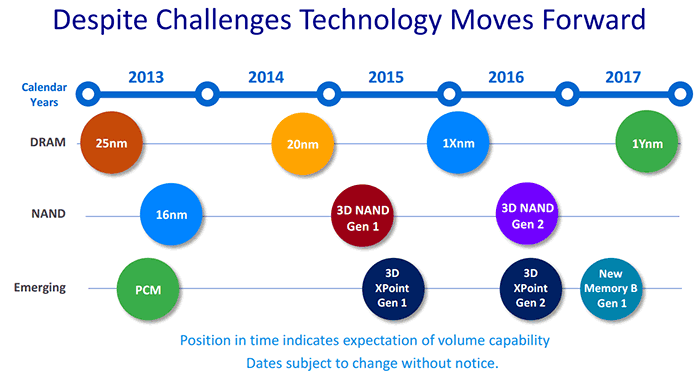 Considering the achievements present in the first generation of 3D XPoint memory it is thought that Micron and Intel will look more closely at capacity increases rather than further boosting speeds and reliability, which seem to be well catered for in Gen 1. Greater capacities could help spread the technology and make it more lucrative to the developers.
Looking further ahead, 'New Memory B Gen 1' will be purposed to ramp up performance and split the huge latency gap between non-volatile memory and DRAM performance according to an HPC Wire report. A later generation would follow with a 'performance focused' approach and could offer near DRAM latency speeds (see the slide below).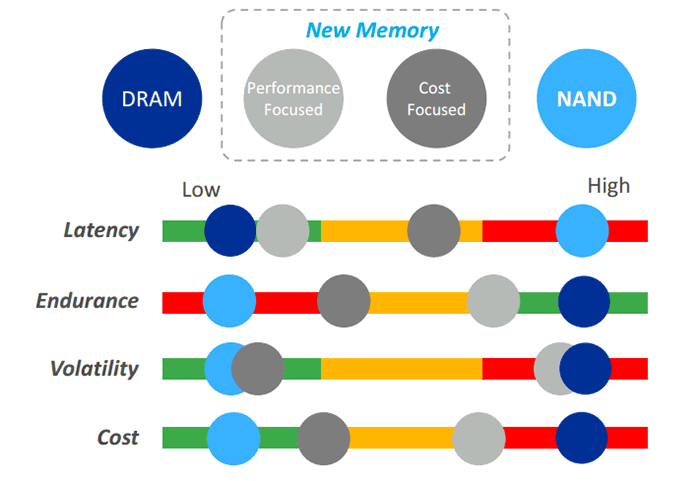 Intel and Micron will introduce the second-gen 3D XPoint memory in 2016 to be integrated into products the following year. 'New Memory B Gen 1' will probably only reach the market by 2018.
Chinese takeover?
In related industry news Reuters reports that Tsinghua Unigroup is pushing to acquire Micron. A previous offer of $23 billion to seal the deal was put forward in July but Micron turned it down, presuming that it would be blocked by the relevant U.S. regulatory committees.
However, earlier this week chairman of China's Tsinghua Unigroup, Zhao Weiguo, flew into the US to meet up with Micron, hoping to revive the deal. Zhao is expected to go and press the flesh with Washington bigwigs before returning to Beijing next week.