Western Digital (WD) is demonstrating the first hard drive prototypes equipped with the new SATA Express interface at Computex Taipei. The new interface is offered on some of the higher end Intel Series 9 chipset motherboards which were released recently to accompany the Haswell refresh processors.
WD says that the SATA Express interface will bring faster speeds as well as lower power consumption and greater flexibility for OEM designs. The interface has been in development for almost three years and soon, this melding of SATA and PCI Express technologies, will be the next generation of storage technology to hit the marketplace.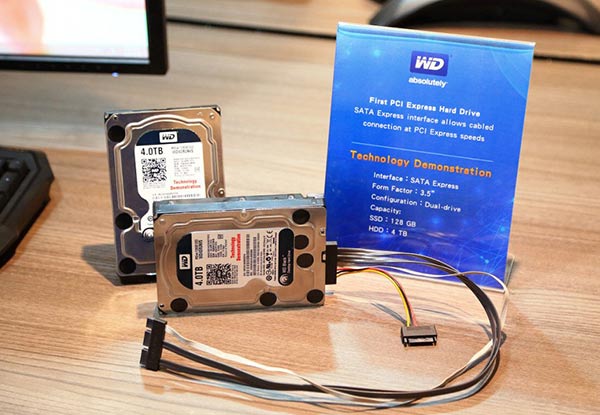 "WD has been at the forefront of SATA technology, and we see a vibrant growth path for adoption of the future SATA Express Roadmap," said Matt Rutledge, senior vice president, storage technology, WD. "SATA will remain a standard for many years in many applications, and for customers who want to discuss a future beyond vanilla SATA, WD is ready to plan the future with them."
The SATA Express interface is being demonstrated by key WD partners such as ASUS at Computex. "The SRIS-enabled SATA Express technology has been carefully engineered in selected ASUS 9 Series motherboards for great compatibility with SATA Express devices," said Joe Hsieh, an ASUS senior executive. He also told us that "The complete ASUS SATA Express solution together with the WD hard drive will be showcased at the ASUS booth M0410," at Computex.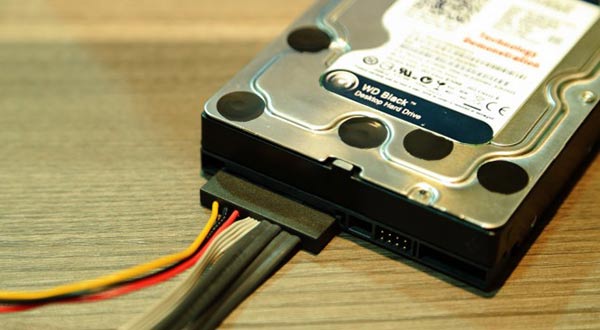 Gigabyte will also show off its Intel 9 Series chipset motherboards working with these WD prototype drives which appear to be 'dual-drive' hybrids. "As an industry leader in the storage space, WD is one of the first vendors to demonstrate SATA Express devices, and GIGABYTE is thrilled to be able to demo one of their latest drives at Computex so we can show our customers just how much faster PCI Express based SATA Express is than previous generations," said Colin Brix, Director of Marketing, at Gigabyte.