TDK has followed Samsung and launched a hard drive replacement based on NAND Flash memory. The product, which is currently available in sample quantities, was announced by the company last week.
The 32GB unit hooks up to the host across a standard IDE connector, but it's about 80 per cent of the size of a standard 2.5in notebook drive - the part's an obvious choice for battery powered systems since it consumes less power than a standard HDD. The unit's controller supports data transfer rates of up to 33.3MBps, the manufacturer said.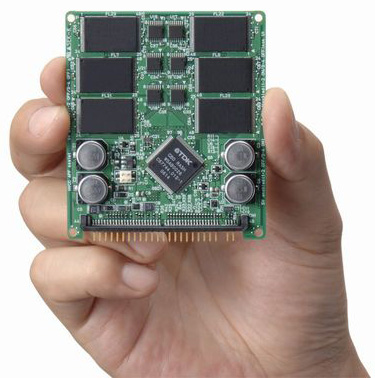 Samung launched its 32GB Flash-based "solid-state disk" in March this year. It's pitching the technology as a both a faster and a lower power system than traditional HDD technology.
TDK said it was sampling the drive to storage companies. There's no indication when the part will ship commercially - or how much it's likely to cost. ®