It feels like only yesterday OCZ's Vertex 4 was released into the market and, by hardware standards, it was, with release happening just seven months ago. It had since been uncovered that despite the Indilinx Infused branding of the Vertex 4, at its heart was a Marvell controller, running OCZ home-brew firmware.
Wishing to detach itself completely from dependence on other firms and build a true name for its Indilinx brand, OCZ has, at full pace, worked to bring us its latest product, the OCZ Vector. It is the first solid-state drive (SSD) from the firm that is entirely unreliant on hardware from other parties, aside from the NAND flash, of course.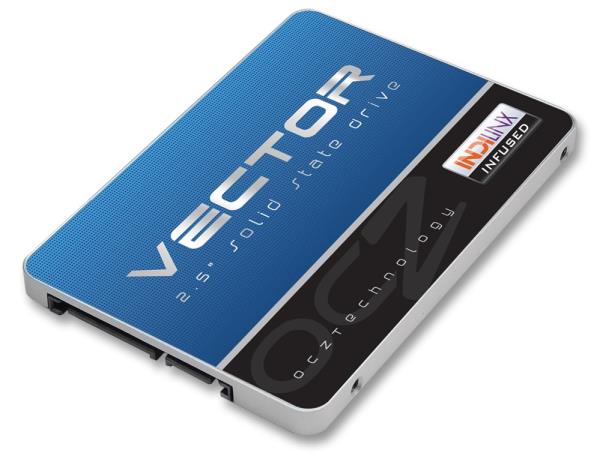 Our first thoughts were, Apple iPhone-rectangle-patent-infringement lawsuit, however, after we got past this little niggle, we realised that the drive itself looked quite sleek and this is reflected by a rather thin 7mm product height. More importantly, however, are this product's internals and at the core sits OCZ's new Indilinx Barefoot 3 architecture.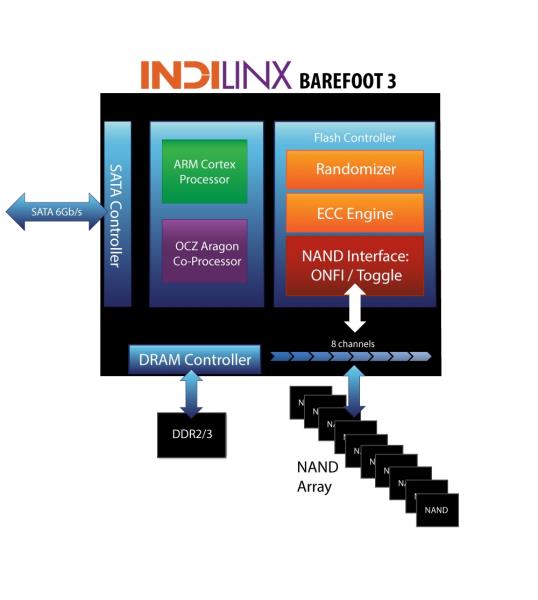 Alas, until the SATA International Organisation pulls its finger out, no matter how SSDs progress we're still seeing the SATA 6Gb/s interface in-place. Get past this and the Barefoot 3 now offers a dual-core configuration, based upon ARM Cortex technology and, most importantly, a 100 per cent home-brew OCZ Aragon co-processor. Barefoot 3 also features a dedicated randomiser, ECC hardware and supports eight channels of Toggle NAND flash, which, in the instance of the Vector, is 25nm flash from IMFT (Micron and Intel joint-venture).
The focus on the OCZ Vector is sustained performance rather than peak speeds, according to the firm, and it will be interesting to see how it compares against Samsung's 840 Pro and Corsair's Neutron GTX range, to name but two.
The drive will be available in the following configurations and recommended pricings, and this includes a bundled copy of Acronis True Image HD and a 3.5in desktop adapter:
| | | | |
| --- | --- | --- | --- |
| | Vector 128GB | Vector 256GB | Vector 512GB |
| Sequential Read (MB/s) | 550 | 550 | 550 |
| Sequential Write (MB/s) | 400 | 530 | 530 |
| 4KB Random Read (IOPS) | 90,000 | 100,000 | 100,000 |
| 4KB Random Write (IOPS) | 95,000 | 95,000 | 95,000 |
| MSRP ($) | 149.99 | 269.99 | 559.99 |
The number stack up nicely against the competition, it has to be said, and we look forward to providing you with the full review in the near future.