Pack rat
Kingston is giving iPhone, iPod touch and iPad owners a way to expand the storage of their devices beyond that built into the device, with a device called the Wi-Drive.
The Wi-Drive works much like any other external, USB storage device when connected to a PC, with simple drag and drop file transfers getting content on and off the device. The trick is the ability to access that content from an iOS device, via a dedicated application. The Wi-Drive presents itself as a wireless hotspot, and when connected to it the app shows all the compatible files stored on-board.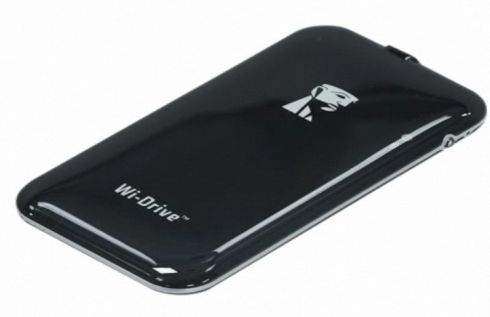 16GB and 32GB capacities are available, with $129.99 (£80) and $174.99 (£107) MSRPs respectively. That's fairly expensive for the amount of storage on offer, although of course the built-in Wi-Fi and iPhone iPad and iPod touch compatibility adds to the cost.
If iPhone accessories don't interest you, the HyperX SSD might, with a SandForce SF-2281 controller Intel 25nm NAND memory offering write speeds of up to 480MB/s and read speeds up to 525MB/s; random read/write speeds for a 4KB file peak at 40k/60k IOPS.
The drive is available in 120GB and 240GB capacities, and offers features such as TRIM and SMART support, and user-configurable over-provisioning. The latter feature allows users to designate how much capacity is given over to 'spare' space on the drive, potentially increasing performance. However, Kingston requires that third party software be used to enable this feature, and won't explicitly enable it itself.
No pricing as yet, but given the performance figures the HyperX SSD is unlikely to be cheap when it starts shipping from 11 July.