We took a 240GB OCZ Vertex 3 SSD out for a spin last month, and the company has now announced a new addition to the line-up - the Vertex 3 Max IOPS edition.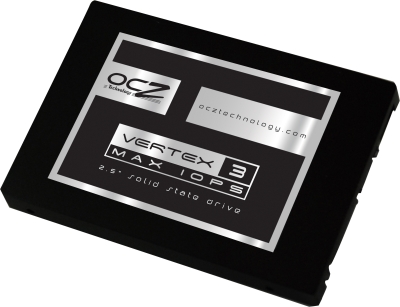 Vertex 3 Max IOPS edition SSDs are said to deliver increased random write performance - with 4KB random write operations per second rated at 75,000 IOPS (120GB) and 65,000 IOPS (240GB).
Maximum sequential read and write performance measures in at 550MB/s and 500MB/s, respectively, and the manufacturer touts the new offerings as being beneficial to users requiring greater transactional throughput.
Fuelled by the SandForce SF-2200 SSD controller, OCZ also mentions the use of premium NAND Flash components, and as expected there's the presence of TRIM support too. Initially available in 120GB and 240GB varieties, there's also mention of a 480GB iteration, yet details are sparse at the time of going to press.