It may only be the middle of November, but Christmas is coming early for anyone planning on buying an Intel SSD. The company today announced that it has dropped the prices of its mainstream X25-M drives, as well as adding a new 120GB model to the range.
The price drops mean that the 40GB SSD will now cost $99 (£78 inc VAT), the 80GB will cost $199 (£155 inc VAT) and the 160GB model will cost $415 (£323 inc VAT). The new 120GB drive will retail for $249 (£194 inc VAT), making it the best value of the bunch at $2.08/£1.61-per-gigabyte.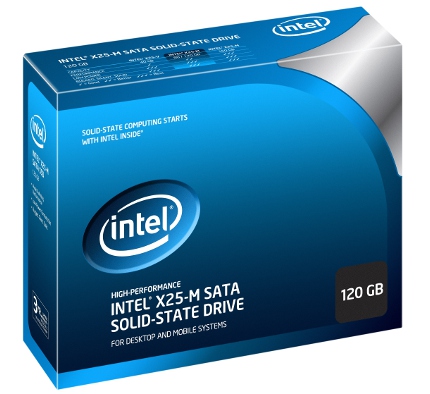 We're not sure if this price cut applies to the UK, or if it has already taken effect, but a quick look at our favourite e-tailers shows that most of the drives are currently selling at or below these prices.
Intel's SSDs are solid performers, especially in random-write tests, and you could do a lot worse if you're looking to pick up a new drive. On the other hand, the cynic in us thinks that this could be an effort to clear stock ahead of the expected launch of third-generation drives in the new year, which will probably see the prices of the slower G2 drives tumble even further.
It's worth noting that the prices of 40GB and 60GB SandForce-powered drives have also been falling lately, with a variety of models now available for around the same price as the smallest X25-M.