When reporting on Intel's plans for its third-generation SSDs yesterday, we mentioned that SandForce would soon be releasing an updated controller of its own. Well, today we can confirm that the company has launched an all new family of chips for enterprise and industrial flash drives.
The SF-2000-series raises the bar in almost every respect - a pretty impressive feat considering the SF-1000 controllers are already industry leaders. Read and write speeds will go up to 500MB/s while sustained random read/write performance gets a boost to 60,000 IOPS.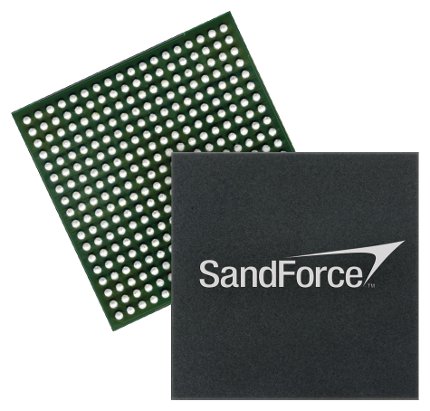 To keep up with this blistering speed the new controllers will also support SATA 6Gbps, giving drives plenty of room to breathe. Unfortunately the maximum capacity is still limited to 512GB, though this won't be a problem for the vast majority of prospective purchasers. In addition, they will be compatible with the latest 20nm-class flash memory.
Being targeted initially at industrial users, these SF-2000 chips have a few additional special features. These include various SAS enhancements, support for enterprise-MLC as well as SLC and MLC memory, an advanced ECC engine and selectable multi-banded 256/128-bit AES encryption.

When it comes to SSD controllers, SandForce is already at the top of the stack, and with the SF-2000 family it's sure to stay there for some time to come. The competition will have to have a serious cost-per-gigabyte advantage to make up for being left in the dust by these new chips.
Obviously, the industrial-class SF-2300 and the enterprise-class SF-2500 and SF-2600 won't be making it into consumer drives. However, in the past, the only difference between the consumer and professional controllers has been the firmware, meaning that the next generation of super-fast consumer SSDs could be with us very soon.
Update: Numerous sources are now reporting that OCZ has stepped up to announce that it will be shipping enterprise SSDs using the new controller in the first quarter of 2011.