Joining the SandForce party
The folks over at SandForce must be pleased. Nary a day goes by without some partner announcing a range of premium SSDs based on SandForce's SF-1200 controller.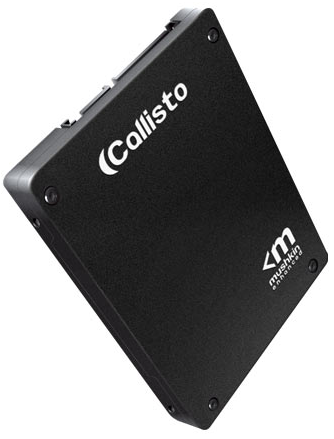 The latest in a long line of announcements comes from
Mushkin Enhanced
. The new Callisto deluxe drive, pictured above, is ostensibly the same as the
Callisto
launched six weeks ago, quoting peak read and write performance of 285MB/s and 275MB/s, respectively.
Available in matching capacities of 60GB, 120GB, and 240GB, the deluxe is differentiated by having improved writing of randomised 4K files, now peaking at 50,000 IOPS, according to Mushkin. We believe that SandForce is enabling all partners to now ship drives with firmwares that performance-eclipse those found on first-run SF-1200 SSDs.
Mushkin's pricing is consistent with other manufacturers', as the 60GB drive comes in at $218 (plus taxes), the 120GB for $370, and the 240GB behemoth for a devilish $666.
Our review of an SSD featuring the SandForce
SF-1200 controller
shows that it excels in environments where frequent access is paramount. The technical prowess of the Callisto deluxe is clearly evident but the homogeneous nature of SandForce-equipped drives means that picking a premium SSD is dictated by factors extraneous to performance.
Sign in for the best HEXUS experience
LOG IN