We weren't expecting Seagate to officially announce the world's thinnest 2.5in hard disk until next month's CES trade show, but it looks as though the storage specialist just couldn't wait any longer.
The super-slim drive, announced this week, has been suitably dubbed the Momentus Thin and becomes the industry's first 2.5in hard disk to measure just 7mm in height - making it comfortably slimmer than today's 9.5mm or 12.5mm alternatives and a likely candidate for ultra-slim computers.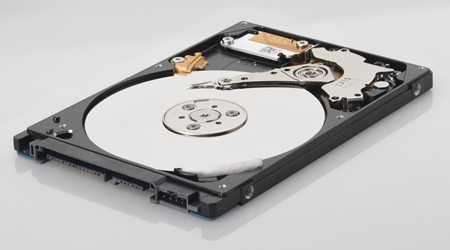 Although ultra-slim systems aren't anything new, OEMs and system integrators have previously had to resort to expensive 1.8in hard drives or slim solid-state drives in order to maintain ultra-thin dimensions.
Hoping to pave the way for cheaper, ultra-slim computers, Seagate's 7mm Momentus Thin retains the 2.5in form factor utilised by the vast majority of today's notebooks and the promise of a "lower cost-per-gigabyte" should see the drive appear in a wave of upcoming ultra-portable PCs.
Available in 160GB and 250GB capacities, the Momentus Thin features an 8MB cache, a single platter operating at 5,400RPM and a SATA 3Gb/s interface. Pricing is yet to be announced, but Seagate has confirmed that the drive will be shipping to OEMs next month.