Despite the best intentions of others, Western Digital continues to go uncontested in the 2TB hard drive space and it looks set to be expanding on its range with the introduction of the 2TB Caviar Black.
The drive, hinted at in the below promo (image captured by watch.impress.co.jp), will feature 64MB of cache and Western Digital's dual-processor architecture. Assuming the drive lives up to its Caviar Black branding, it could operate at 7,200rpm - making it the only available 2TB drive to do so.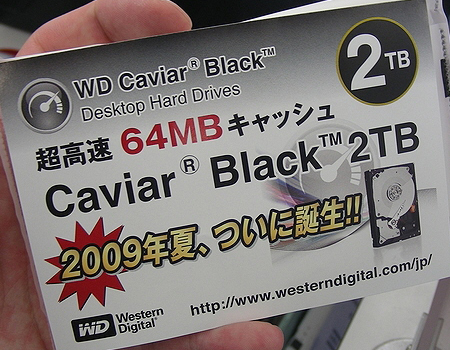 There's no mention of availability or pricing yet, but the 2TB Caviar Black will join Western Digital's existing 2TB Caviar Green and the enterprise-orientated 2TB RE4-GP.
With the aforementioned drives priced at around £200 and £275, respectively, we'll go ahead and assume that the 2TB Caviar Black will fetch over £300 when it reaches retail.