There's no shortage of solid state drives (SSDs) out on display at COMPUTEX, but the biggest we've seen so far belongs to OCZ and goes by the appropriate name of Colossus.
The drive, pictured below, is unlike most SSDs as it sports a 3.5in form factor, as opposed to the 2.5in dimensions we're accustomed to seeing. It's larger, and consequently unsuited to notebooks, but it makes sense for desktop users as most of today's chassis offer only 3.5in drive bays.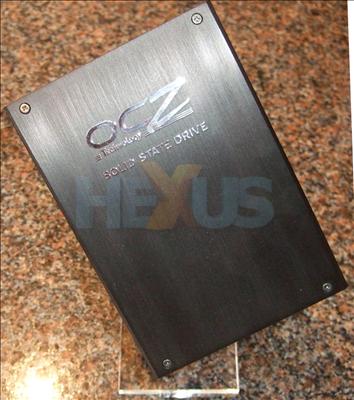 Inside the big ol' drive there's a larger custom PCB designed to fit 1TBs worth of Samsung flash chips, and an Indilinx controller.
We haven't had a chance to test it ourselves, but OCZ claims read and write speeds of up to 265MB/s. It reckons it'll reach stores in six-to-eight weeks in both 512GB and 1TB models, with the latter demanding a price tag in the region of $2,000 - $3,000. Ouch.
Knowing that Colossus won't come cheap, OCZ also tells us that a value range of SSDs will be launched later this year - they'll be branded as Agility and we'll bring you all the info as soon as we have it.