Thecus, as always, has itself a new NAS or two at COMPUTEX. Today we've been introduced to the N0503 ComboNAS, an unassuming unit that's got something a little different inside.
At first glance, it looks like many other NAS units, and it features Thecus' usual array of features - including support for RAID 0,1,5,6 and JBOD, and the ability to act as a media/iTunes server.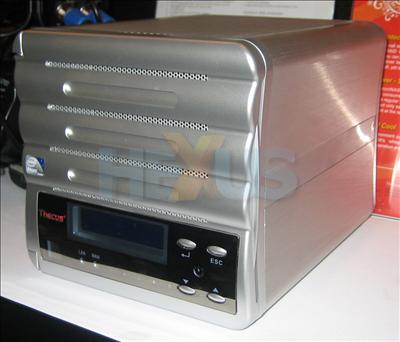 Open up the front door, and you're presented with five 2.5in drive bays. Notice anything unusual though?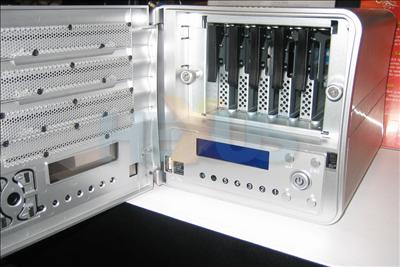 The surprise, if you're willing to go as far as to call it that, is that the 2.5in drive bays reside in a removable cage. Once removed, the N05030 ComboNAS can be equipped with up to three 3.5in drives instead.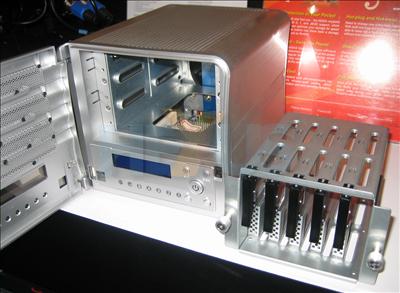 It's a simple idea, but pretty useful, we reckon. The downside, however, is that 2.5in and 3.5in drives can't be used in unison - it's simply one or the other. A bit early to determine pricing, but Thecus will be bringing it to market in the coming months.