Storage-specialist Western Digital has officially taken the wraps off its new pride and joy, the 2TB Caviar Green hard drive.
The 3.5in drive becomes the highest-capacity offering currently available, and provides a mammoth 500GB of storage on each of its four platters. There's the expected 32MB cache, and a selection of Western Digital technologies - IntelliPower and IntelliSeek, for example - designed to make the drive less power hungry, cool and quiet.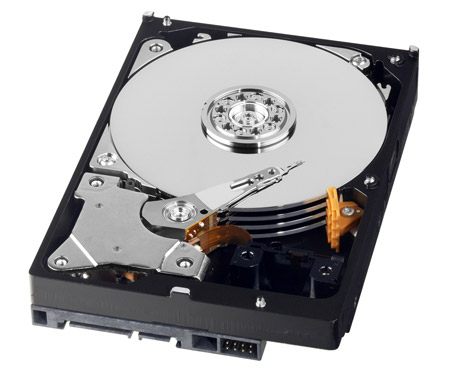 Though the Caviar Green hard drive series also boasts 1.5TB and 1TB models, it's this gargantuan 2TB drive (model #WD20EADS) that'll be turning heads.
The drive utilises a standard 3GB/s SATA interface and claims to consume less than 1W of power when in standby, 4W when idle and 7.4W when reading/writing.
We're all for solid-state drives, but when a hard-disk alternative can offer around 6,690 megabytes per Euro, it's hard to ignore. Western Digital expects the 2TB Caviar Green to be available this month priced at €299.
Official press release: WD LAUNCHES INDUSTRY'S FIRST 2 TB HARD DRIVES
Official produce page: WDC.com