California's Kingston Technology has today joined the likes of Corsair, Super Talent and Patriot Memory by adding a 64GB USB flash drive to its product range.
The drive, a 64GB and red-skinned derivative of the DataTraveler 150, is Kingston's largest-capacity USB drive to date and measures 7.9mm x 22mm x 12.05mm.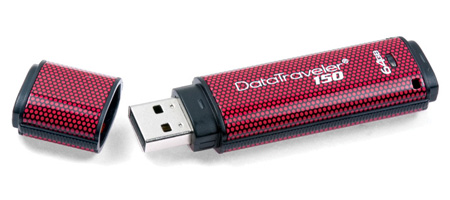 There doesn't appear to be any bundled encryption software, but it's backed by a five-year warranty and can be purchased for around £100 from a variety of retailers.
Official press release: Kingston Technology Boosts DataTraveler 150 Capacity to 64GB