Based on established rackmount raid technology
Thecus have taken the technology from their 1U rackmount stuff and squeezed it into the N7700, a seven bay NAS system aimed at the small office or, in our case, the enthusiast home user. That said, don't stop reading just because I used the word 'enthusiast' because the N7700 looks pretty much the perfect bit of kit if you need an expandable, near-future-proof storage solution for the ever growing amount of data on your PC.

The N7700 uses the same technology Thecus are sticking into their N8800 2U rackmount system, so you've got RAID 0, 1, 5, 6, 10, 50 and 60 for a start. And if that weren't enough, you can run different RAID arrays over different physical volumes… so you could have 4 drives on Raid 6 and 3 on RAID 0 is the fancy takes you.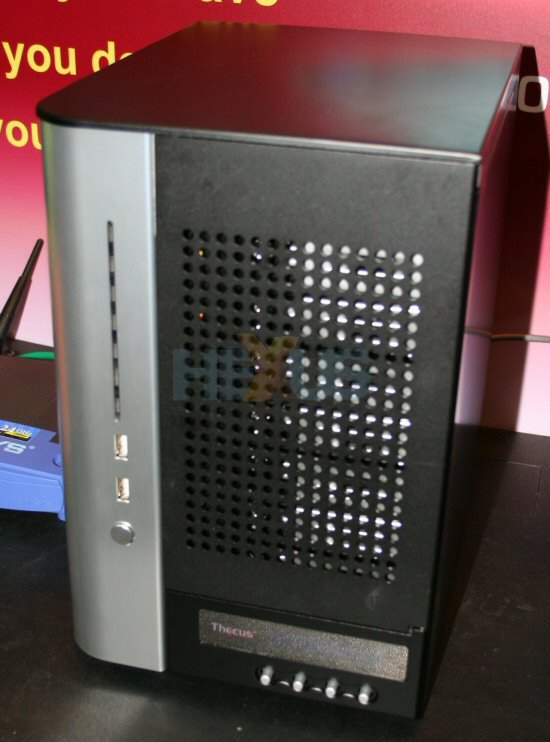 Click for larger image



The N7700 also sports dual Ethernet ports for load balancing and fail over (a dead port) and is stackable allowing for pretty much infinite expansion. The N7700 also features, like the M3800, a redesigned drive caddy which is easier to fit, open and close. I know you'll not be swapping drives around that much but trust me, it's little things like not getting your fingers trapped in a caddy catch that make the difference between filling up the swear pot or just getting on and building a RAID array.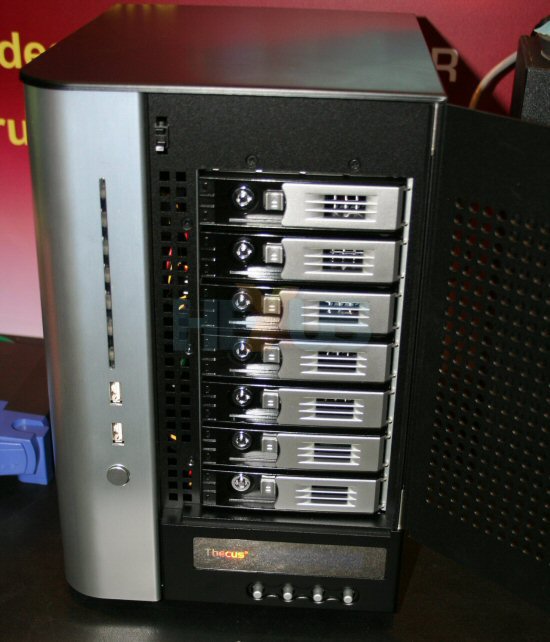 Click for larger image



Expect the N7700 to hit retail shelves in Q3 2008.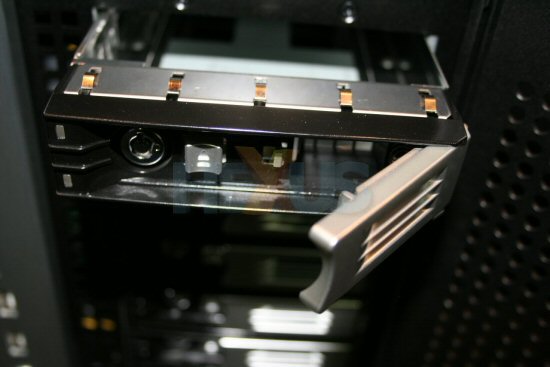 Click for larger image